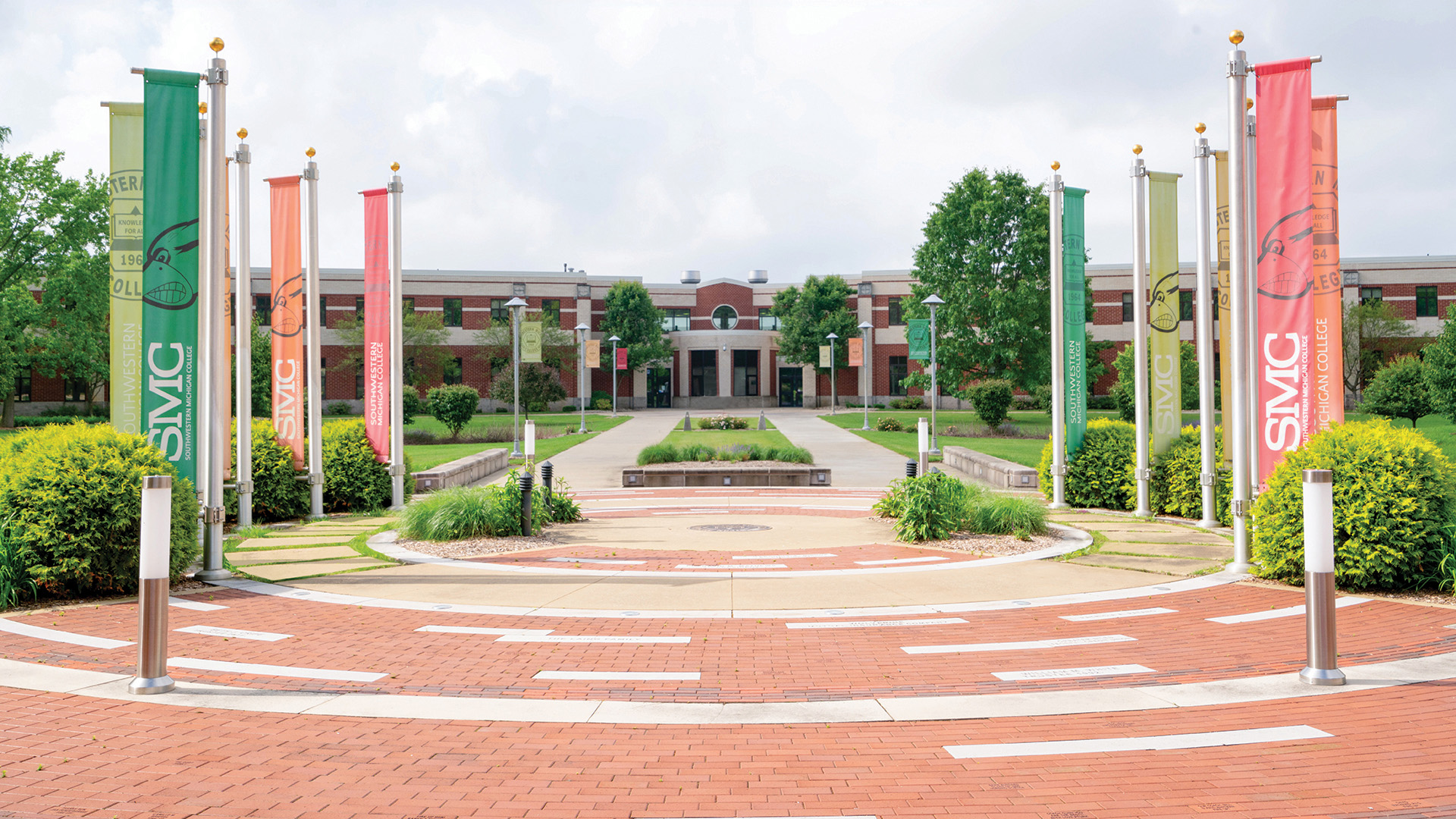 Tracy Hertsel Named to SMC Board of Trustees
Published on September 11, 2020 - 11:30 a.m.
At a special meeting March 9, Southwestern Michigan College Board of Trustees unanimously appointed Tracy D. Hertsel of Vandalia as Trustee. Hertsel fills the vacancy left by the resignation after five years of Trustee Dr. Heidi Grabemeyer-Layman, whose family is moving out of SMC's taxpaying district.
Hertsel worked in Cassopolis Public Schools for 29 years, initially teaching middle school for six years, then working in various levels of administration, serving his final five years as Superintendent. Hertsel is currently employed at Niles Community Schools as Director of Student Support Services.
Born in Dowagiac and a resident of Cass County for 45 years, Hertsel graduated from Cassopolis Ross Beatty Junior/Senior High School and is an alumnus of SMC. After receiving his Associate of Arts degree in 1983, he continued his education with a Bachelor of Science in Physical Education and a Master of Arts in Athletic Administration, both from Western Michigan University. He also serves as President of the Board of the Cassopolis Family Clinic Network and a board member of the Cassopolis Public Schools Foundation.
"Tracy's long involvement in the community and understanding of the current K-12 education environment will be tremendous assets to SMC," Chairman Thomas F. Jerdon said. "He is an advocate for dual enrollment and a veteran administrator and educator who has experience with collective bargaining agreements, budgets, faculty and students. He's a wealth of experience."
Hertsel will begin serving as Trustee immediately.