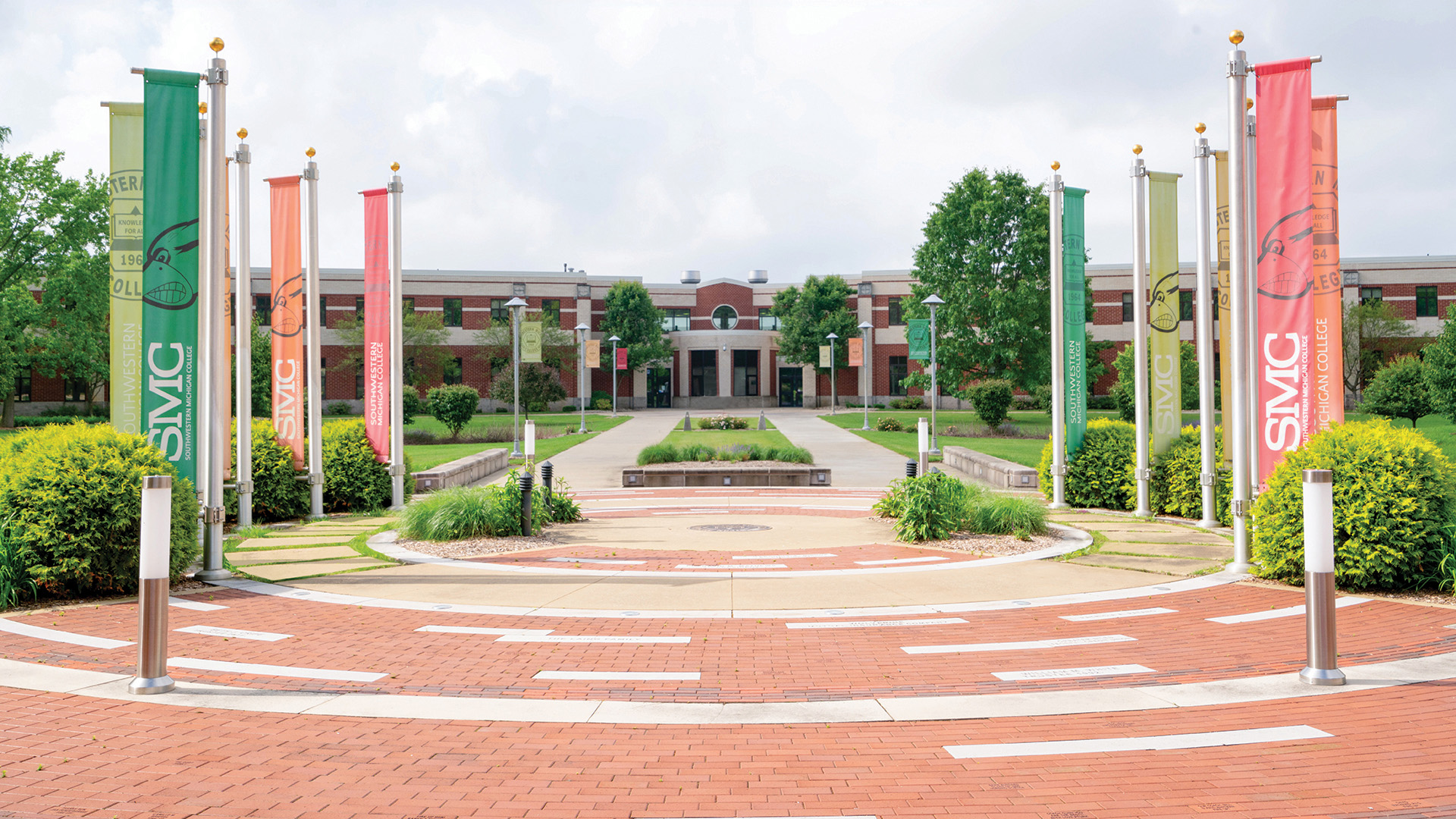 Two SMC students selected for San Francisco conference
Published on September 10, 2020 - 11 a.m.
Two Southwestern Michigan College students, Rebecca Franklin and Abbey Churney, have been accepted for this summer's American Sociological Association (ASA) Honors Program.
Franklin, a dual-enrolled Dowagiac Union High School senior, was chosen to present "Social Identities of Women in the Workplace in the United States, 1940-2015."
Churney, of Paw Paw, was invited to present "Horses Helping People: Equines as Teachers of Choice Theory" at ASA's annual meeting Aug. 9-13 in San Francisco.
"I am so very proud of our students," Professor Dr. Barbara Karwacinski said. "Only 30 students are accepted into the Honors Program. Our students' research essays were chosen from hundreds of national and international submissions. Abbey's and Rebecca's achievements represent what I believe SMC is about: intelligent, hard-working, goal-oriented students who thrive in SMC's nurturing and high-academic-quality environment."
Karwacinski will present her own, "Backward Design Approach to Curriculum and Teaching of the Principles of Sociology." A 1998 book, Understanding by Design by Grant Wiggins and Jay McTighe, introduced the concept.
"The design seems 'backwards' as it starts from the opposite end of the planning process we typically go through to design courses," Karwacinski said. "The approach leaves teaching activities until the end and starts with the desired results of that teaching."
Karwacinski has presented at the University of Georgia Best Practices for Promoting Engaged Student Learning Conference, at the University of Warsaw Teaching and Learning Symposium (Poland) and at the Paris College of Arts Teaching and Learning Symposium (France).
Franklin, majoring in business to pursue a career in marketing or business management at Michigan State University or the University of Michigan, evaluated Baby Boomers, Generation X, Generation Y and her own Generation Z for "how the roles of women in the workforce have changed and evolved through each generation. My main discovery was that each generation stemmed from the last."
Franklin began with 1940 because "so many women were thrust into the workforce by World War II. After the war, women began to be viewed as valuable assets to the workforce. Each generation had an overarching motivation for their actions. Baby Boomers were motivated by their mothers finally getting jobs. These women are very hardworking and strict rule followers. Women in Generation X were always compared to women in the Baby Boomer generation, which caused them to work very hard to keep up with that reputation. Generation X was also first to break free of the stereotypical role of a woman in a clerical position. These women were pursuing degrees and holding jobs that require degrees.
"Generation Y was first to discover that the job is not only about stability but what makes you happy. These women will go anywhere to make themselves happy, causing them to have more diverse job opportunities and skills," Franklin said. "Generation Z is greatly influenced by the use of technology."
Franklin "viewed each generation through the lens of the women in my life and how they shaped my views of women in the workforce. My mother, aunt and grandmother all worked at schools. I understood how each of them worked and what motivated them. I picked this topic mainly because I plan to pursue a career in business."
Though her senior year has been affected by the global pandemic, "I am trying to navigate the coronavirus by taking everything day by day and focusing on my school work," Franklin said. "It has been very crucial for me to try to stick to my previous class schedule to get my work done in a timely manner."
Churney's paper "argues that by working with horses in styles that respect their sensitivity, one can take the skills learned from that and apply them to other aspects of life, particularly relationships. Choice theory is a sociology term that says there is a reason behind all behavior one participates in. There is a branch of this kind of study that relates more to relationships that outlines seven habits that work to improve our connections with other people. By working with horses in a style such as natural horsemanship, people can learn how to use these connecting habits and apply them elsewhere."
Interested in horses since she was little, Churney's family owns two, Indy and Rem. "We decided in 2014 we wanted to do the natural horsemanship style." She interned in the summer of 2018 at a Montana ranch, McGinnis Meadows.
Churney, pursuing general studies at SMC, wants to major in English at Western Michigan University or Indiana University South Bend.
"I like the flexibility of an English degree because you can apply the skills to lots of different things," Churney said. "I feel I'm in a fortunate place as far as the pandemic. Yes, it's frustrating to be home yet not be able to go out and do things — and to know classes have to be online for the remainder of the semester — but my parents and I haven't gone completely stir crazy and have been able to adjust our work/school situations."