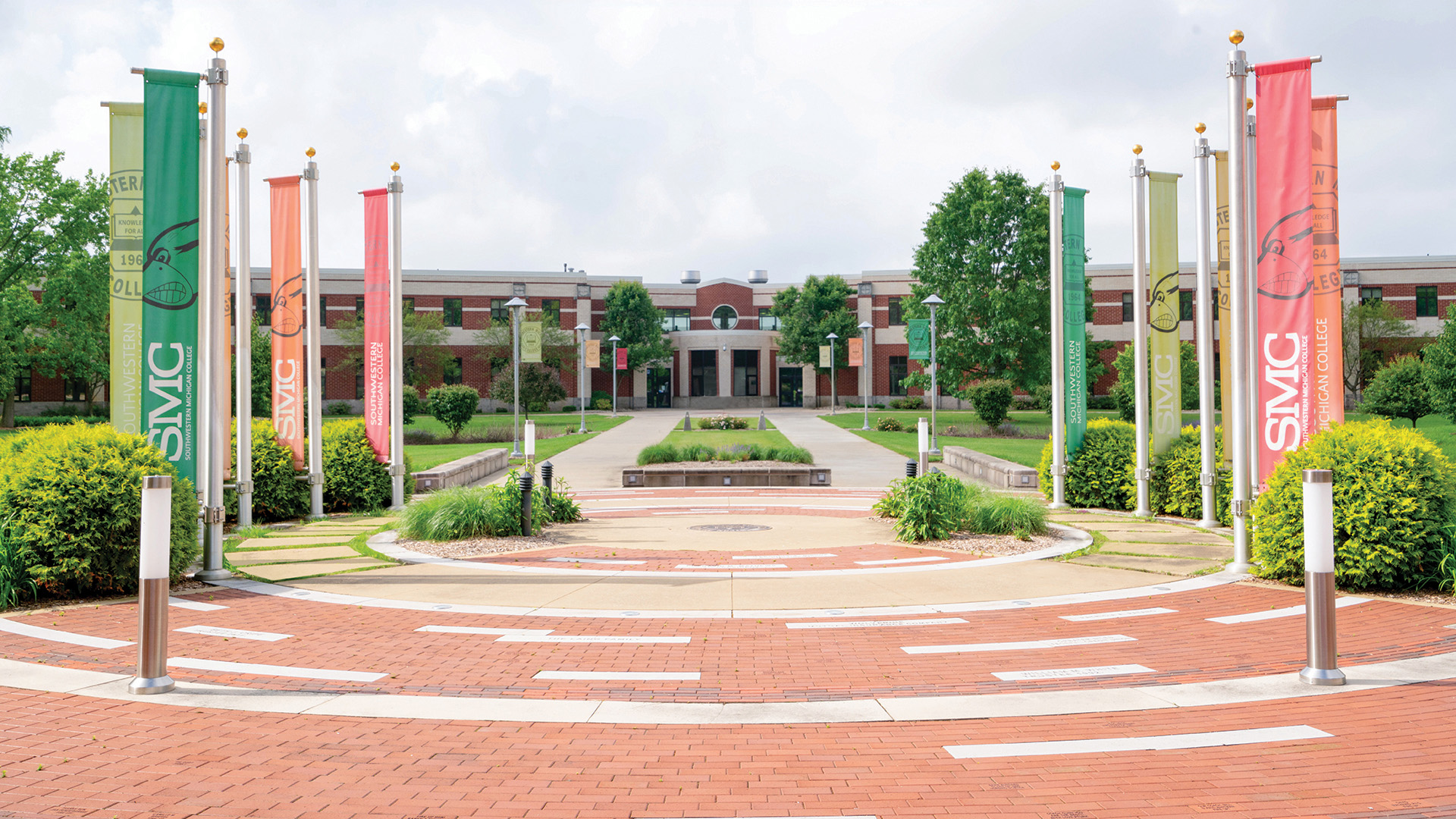 United Way Recognizes SMC for Innovation
Published on May 25, 2021 - 3 p.m.
Southwestern Michigan College recently received an "Excellence in Innovation" award from United Way of Southwest Michigan.
For the second year, United Way's Celebration took a different form to acknowledge the generosity of donors and the impact made in the community in 2020 despite COVID-19.
"At the start of the pandemic, we used the motto 'We were built for this' as a rallying cry — and our community proved it true. Southwest Michigan faced the worst and rose to the challenge — finding strength, giving each other hope and creating change despite it all," President and CEO Anna Murphy said. "The work is far from over. But there's no telling what we can do next if we continue to work together."
Prior to the pandemic, United Way's annual Celebration was a live event attracting hundreds of guests from the community who gathered to recognize with awards the many organizations and individuals who helped make the previous year a success.
Last year, United Way showed its appreciation to award winners in creative contactless fashion with hand-delivered "Celebration" packages. That alternative continued this year.
In lieu of receiving physical awards, winners decided to direct sponsorship funds to the Southwest Michigan Emergency Response Fund.
Excellence in Innovation awards recognize organizations or individuals that displayed a significant spirit of innovation in the last year. Innovation is defined as introducing new ideas or methods to create better results. Winners of this award found new and creative ways to meet the needs and expectations of clients, or will have made processes or services more effective and impactful.
Excellence in Innovation awards were bestowed on schools across the region, including SMC, Lake Michigan College, Lewis Cass Intermediate School District, Dowagiac Union Schools, Cassopolis Public Schools, Edwardsburg Public Schools, Marcellus Community Schools, Van Buren Intermediate School District, Berrien Regional Education Service Agency (RESA), Benton Harbor Area Schools, Benton Harbor Charter School, Berrien Springs Public Schools, Brandywine Community Schools, Bridgman Public Schools, Buchanan Community Schools, Coloma Community Schools, Countryside Academy of Benton Harbor, Eau Claire Public Schools, Lakeshore Public Schools, Benton Harbor's Mildred C. Wells Academy, New Buffalo Area Schools, Niles Community Schools, River School/Sodus Township No. 5, River Valley School District, Riverside School/Hagar Township No. 6, St. Joseph Public Schools, Watervliet Public Schools, Bangor Public Schools, Bloomingdale Public Schools, Covert Public Schools, Decatur Public Schools, Gobles Public Schools, Hartford Public Schools, Lawrence Public Schools, Lawton Community Schools, Mattawan Consolidated Schools, Paw Paw Public Schools and South Haven Public Schools.