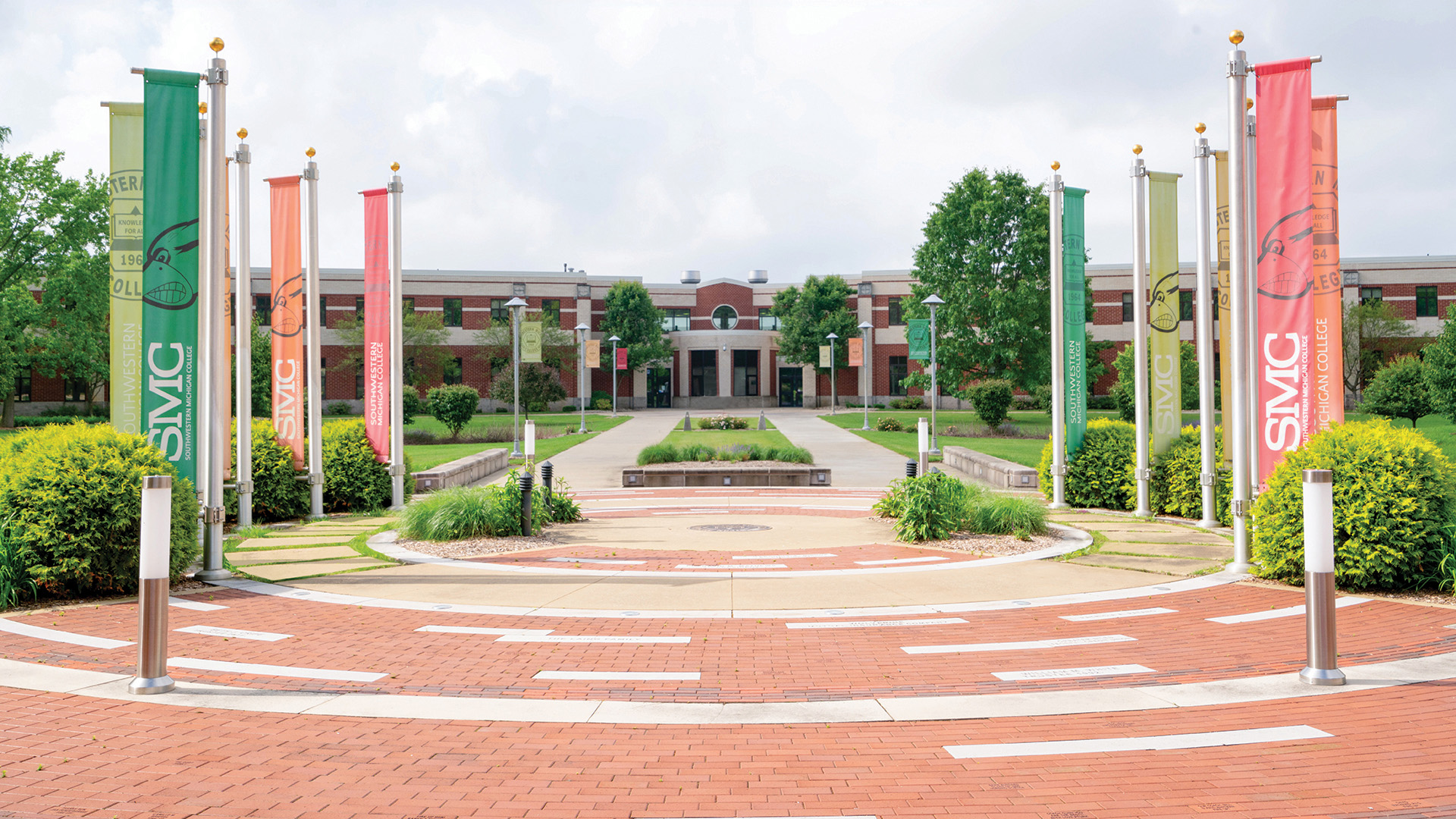 Vanessa Crisenbery Determined to Keep Moving Forward
Published on February 12, 2021 - 11 a.m.
"This is a great first step for SMC Cross Country," Coach Juris Silenieks said. "The two student athletes will be a great building block for the future. I am confident that we are bringing on two fantastic young athletes who will set the tone for the culture we want at SMC."
Vanessa Crisenbery keeps going until she gets somewhere. Feb. 8 she became the first woman to sign a letter of intent for Southwestern Michigan College's cross-country comeback.
Crisenbery, who qualified to compete at state her senior year for Coloma, has been running cross country since seventh grade.
"We had a small team, maybe five of us, who ran. There was a group of us interested, so they put together a little team. We only did a couple of meets, but that's what got me to keep going."
At state the Comet turned in a "PR" (personal record, 23:58). I was the only girl on our team to run her best time at that meet, so that was very exciting and rewarding. Overall, we did pretty well as a small school running against ranked teams."
Even in elementary school she participated in Girls on the Run, a program that encourages the development of self-respect and healthy lifestyles in pre-teen girls through interactive activities, culminating in a celebratory 5K run.
"My dad, who was in the military, also helped push me to keep going. He'd say, 'Keep going and going and you'll eventually get somewhere.' He ran the Girls on the Run 5K race with me at the end. Girls on the Run encourages girls to learn about themselves, get out of their shells and experience new things at a young age."
SMC fulfills her educational aims. "It's close to home, so I can go home when I need to. They have a good elementary education program through Ferris (State University), so I'll do my first two years here at SMC, then transfer to Ferris" without leaving the Dowagiac campus.
Crisenbery wants to teach kindergarten. "That's been my goal forever," she said. "I love kids and want to give back to the kids like I was given when I was younger. I have a special spot in my heart for young kids like that."
"We are a very close family" after keeping the home fires burning during her father 's deployments to Iraq and Afghanistan.
Crisenbery, the middle daughter, has an older sister who is a junior at Alma College and a younger sister in seventh grade. Vanessa, at "4-foot-11 ¼," jokes she's become the "baby of the family" now that her 12-year-old sister "towers" over her.
"I was the shortest on the basketball and cross-country teams," she said, "but I'm aggressive and determined and wasn't afraid to play against the big girls."
The announcement SMC was restarting its fabled cross-country program after a 25-year hiatus caught Crisenbery by surprise.
"That's exciting," she thought. "Maybe that's something I should look into" — especially after committing to run 100 miles in 30 days on behalf of a family friend diagnosed with breast cancer.
"I did that!" she said. "I ended up running 112 miles. That was the motivation I needed. I sat down with my parents and said, 'I want to do this.' It's a challenge, but sometimes that's what we need in life to get through things. I'm kind of a shy person, so this will get me out there to meet new people."
She's running three to four miles every other day, interspersed with hill sprints. She knows if she keeps going, it will soon be fall.