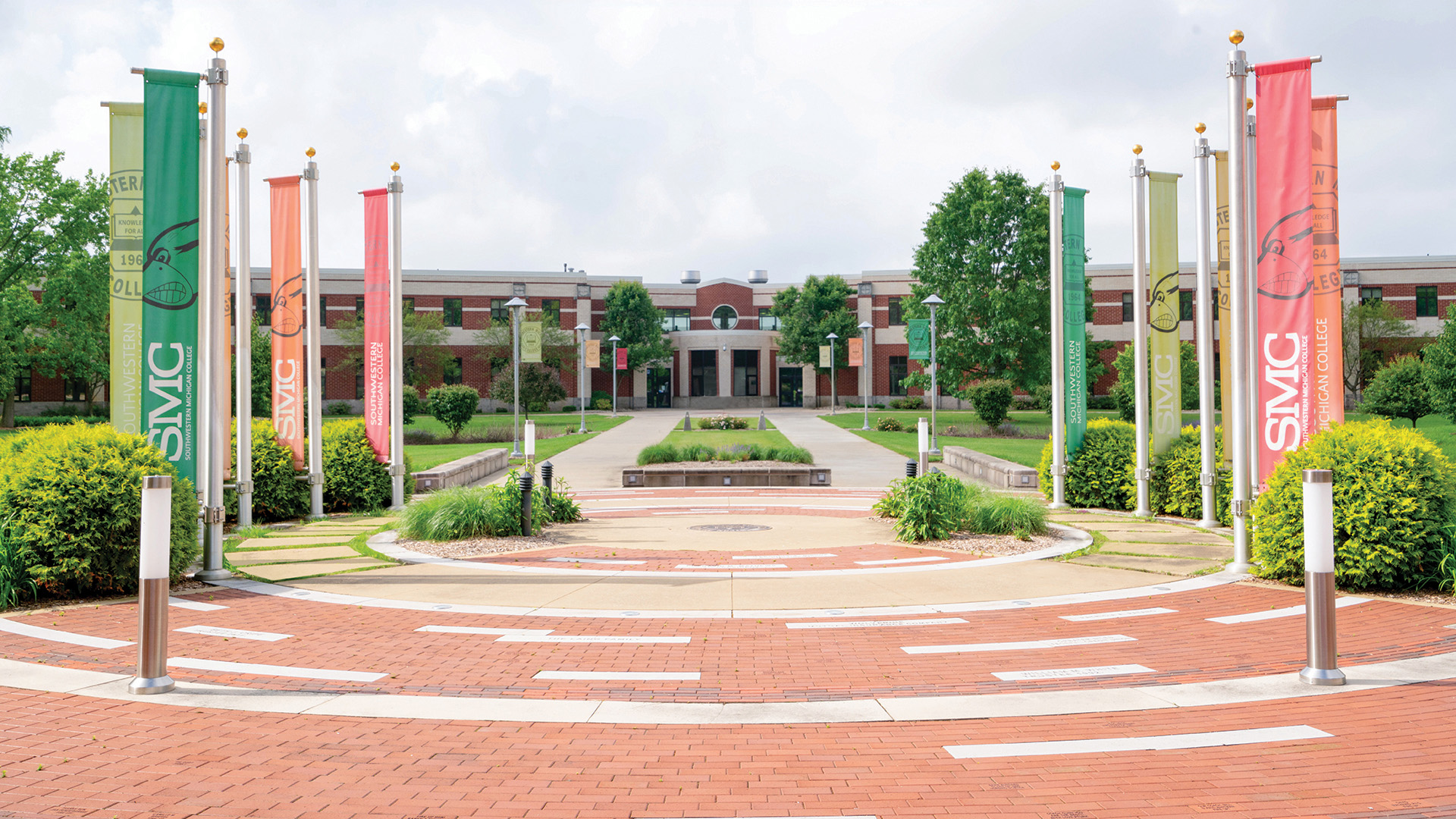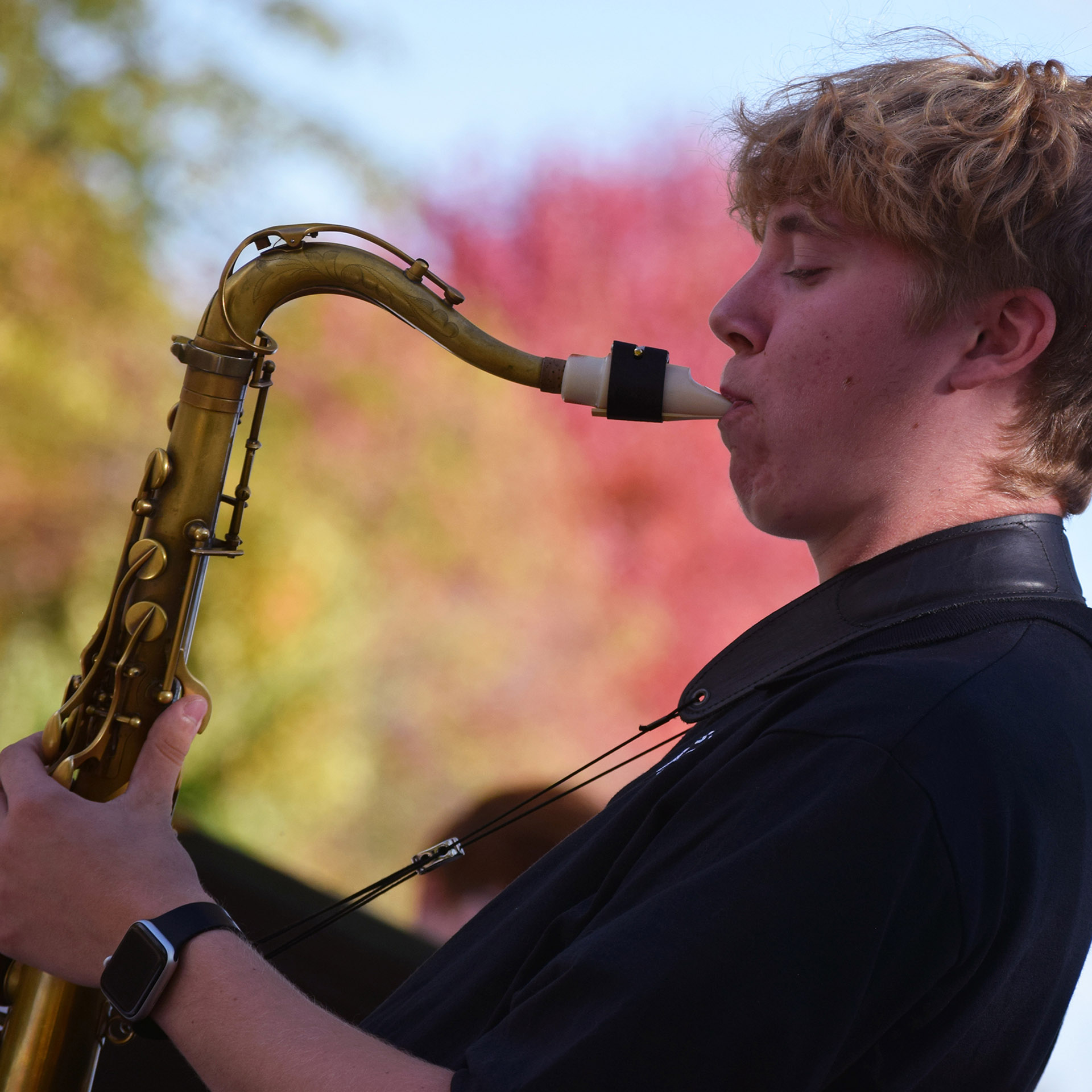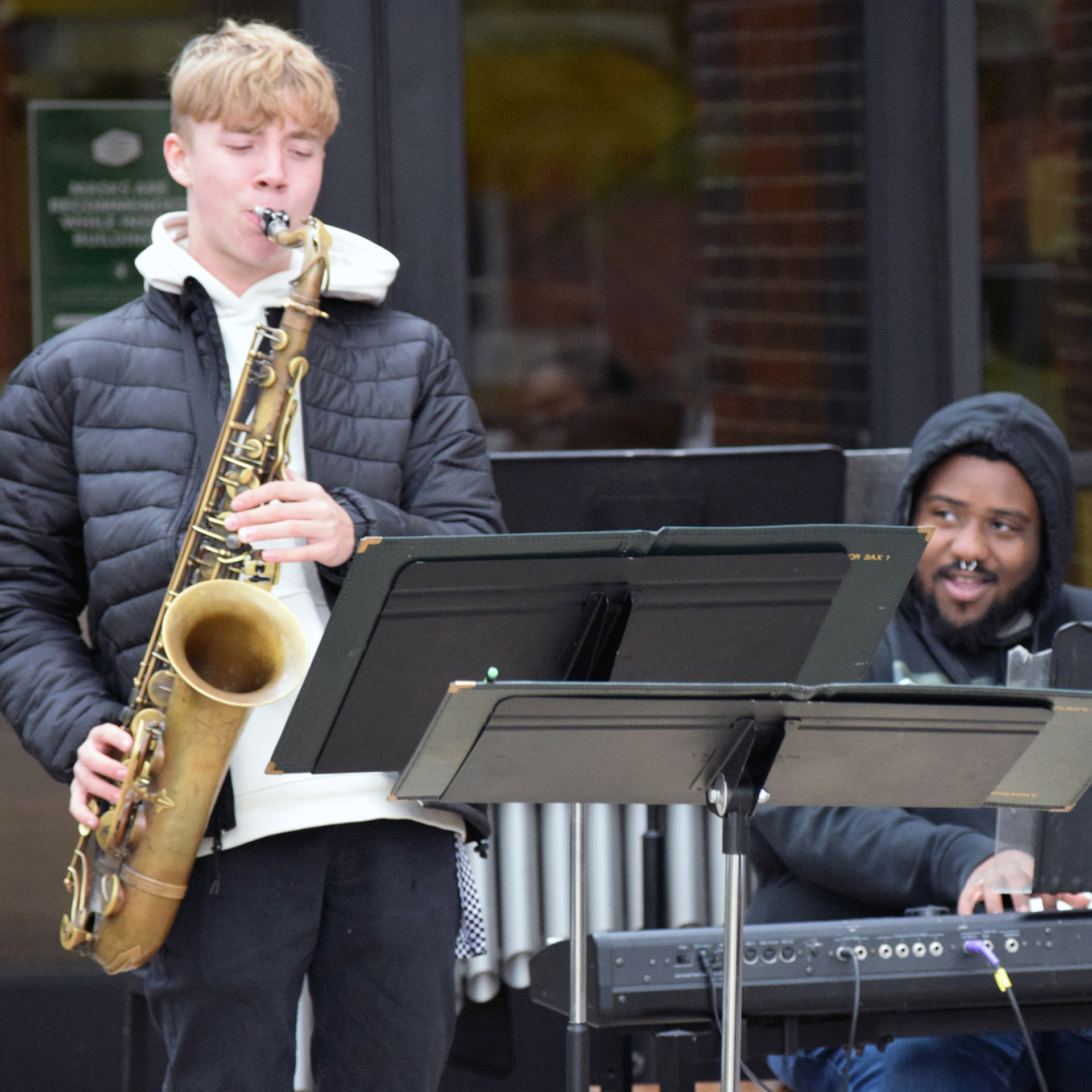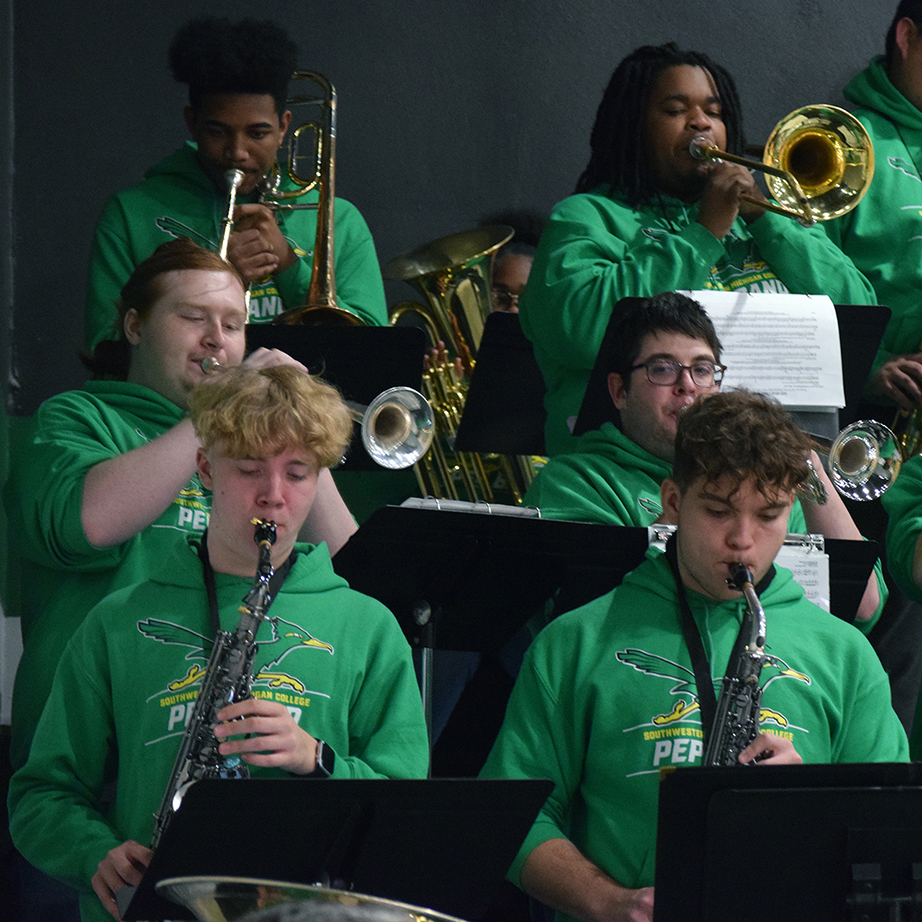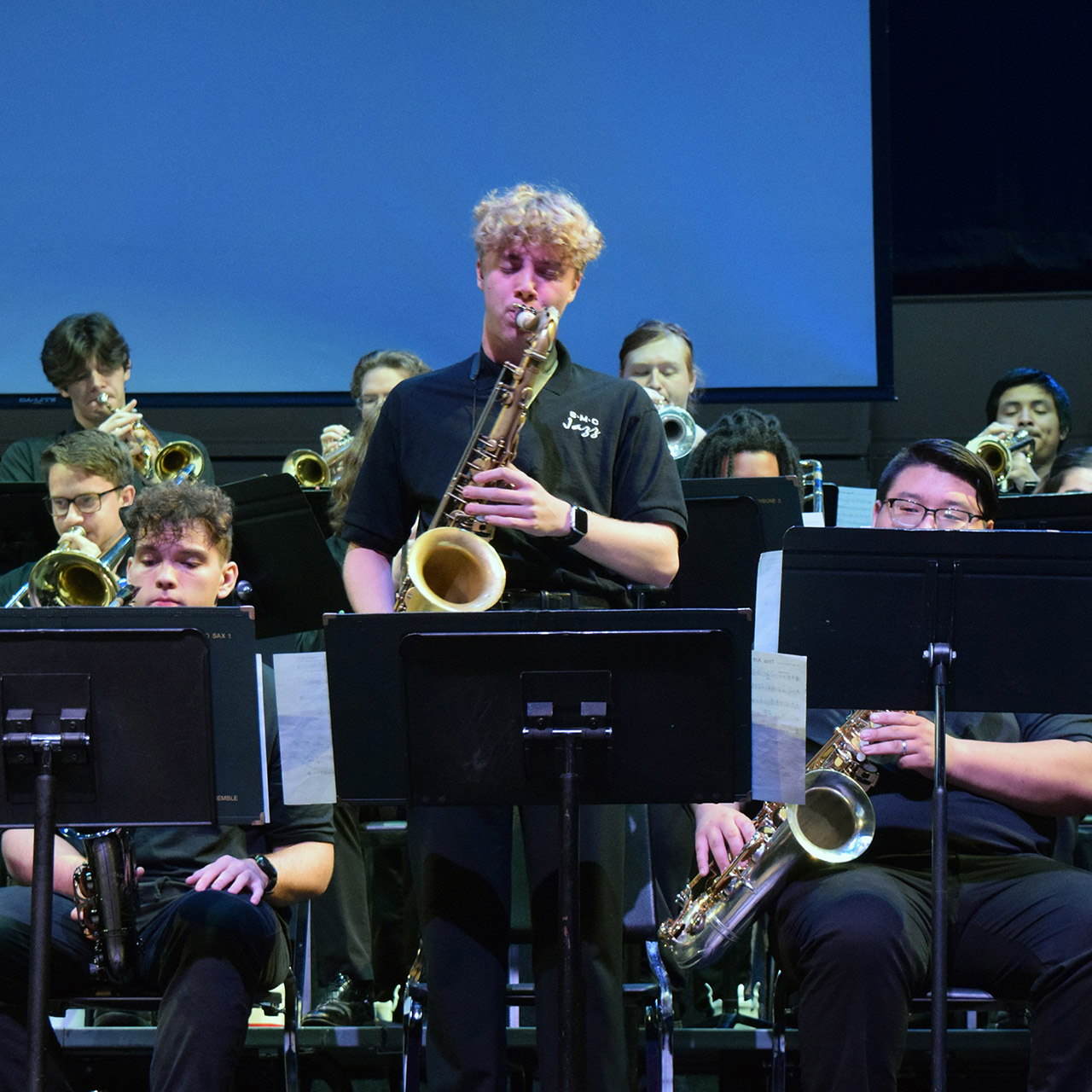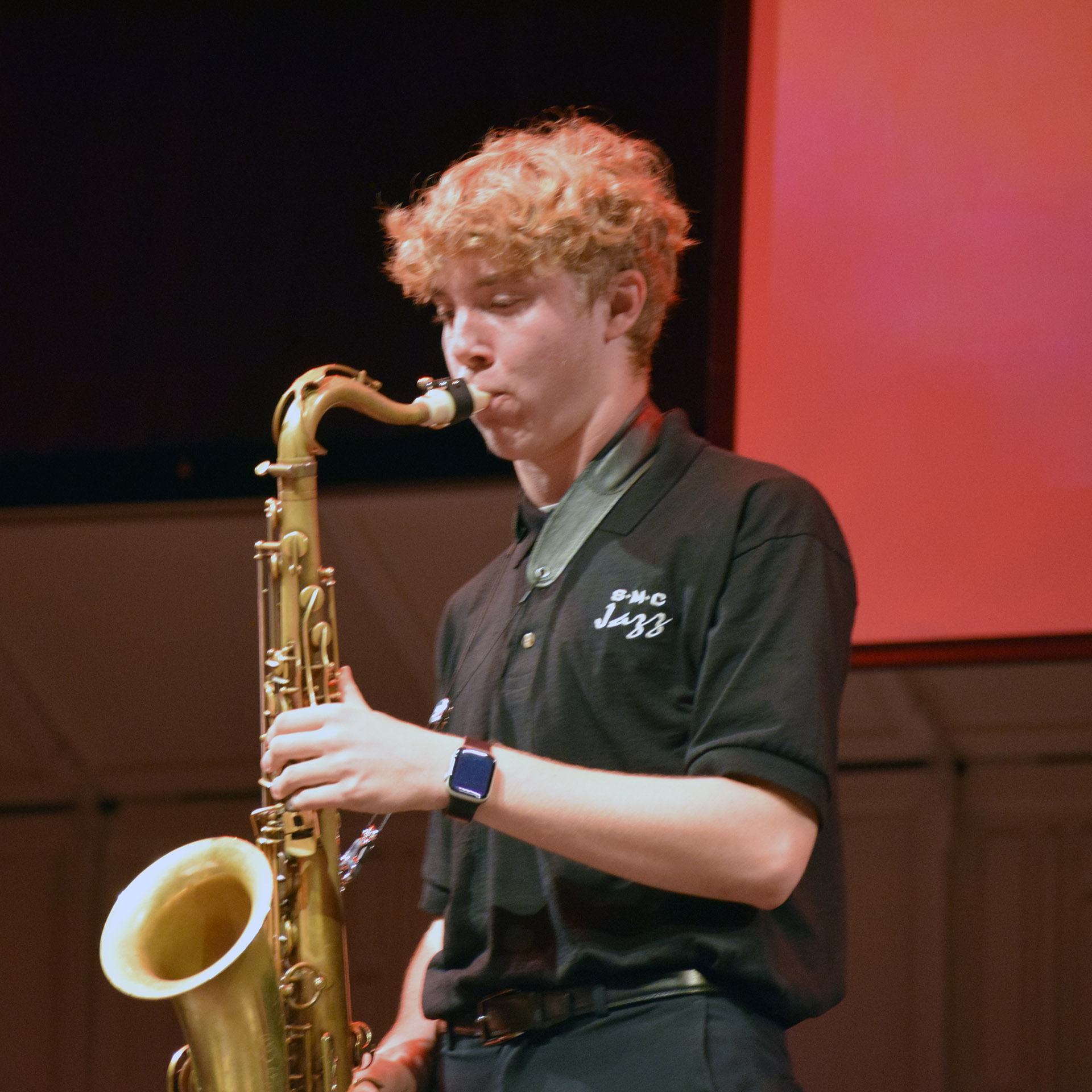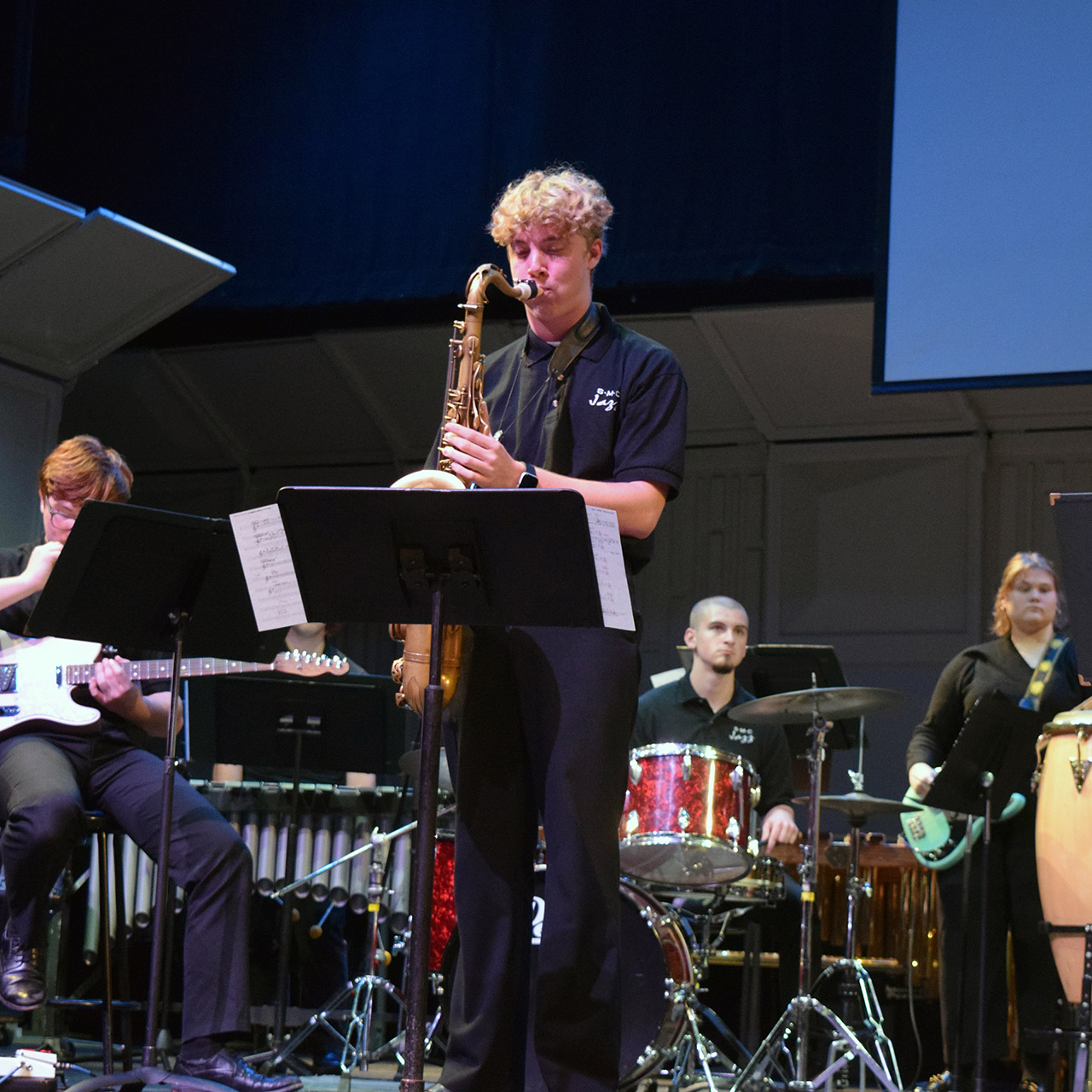 Cassopolis Tenor Saxophonist Bound for Carnegie Hall
Published on November 10, 2023 - 11 a.m.
Anyone who heard tenor saxophonist Seth Kalina solo with Southwestern Michigan College's Jazz Ensemble and Jazz Combo at the Oct. 27 fall band concert knows he's going places.
But listeners might not realize he has a firm destination in mind — Carnegie Hall in February.
His audiences also might not realize, since he's been playing in SMC bands for three years, including Pep Band at the Nov. 7 basketball wins over the Bethel University Pilots, that the Vandalia resident is still in high school at Cassopolis Ross Beatty.
Now a senior, he turns 17 Nov. 28. Though he's been in the spotlight since rock-mocking at his guitarist father Bill's gigs, pretending to play guitar or sing while dancing around, when he started band in fifth grade, he wanted to play trumpet.
But one of his grandmother's friends who worked at the old Conn Selmer plant in Elkhart gave the Kalinas some saxophones.
Young saxophone players usually learn alto first, but he started on tenor, though has since played the smaller alto and the bigger baritone.
Kalina learned recently of his selection as one of 500 young musicians from around the world performing in the 2024 Honors Performance Series Feb. 7-11.
Part of the package for which he received a tuition scholarship is seeing the 9/11 memorial, two museums and a Broadway show while in New York City, which he will be visiting for the first time.
Kalina submitted an audition recording and a performing biography after becoming aware of the opportunity through school counselor Chriss Foster.
"I found out I got in at like midnight a couple of weeks ago," Kalina said. "I had to go wake up my mom (Tara). She was freaking out."
Seth is the oldest. His brother is a percussionist and guitarist. His sister plays flute in sixth grade.
There's a fork in the road when it comes to his next move.
He could stay at SMC, or he might transfer to a school known for jazz, such as North Texas State, or Western Michigan University, Michigan State University or the University of Michigan.
"I want to go into music, primarily jazz studies," he said. "I want to be a performer, but I'm thinking about music education as well."
Director of Bands Mark Hollandsworth said Kalina benefited tremendously playing alongside Glenn McFarland.
"Seth is, by far the most talented high-school jazz player I've ever encountered," Hollandsworth said. "He's well-respected in our band, not only by me, but by the students. We've talked about this for two years. Stay humble because there will always be somebody better than you. He does a really good job with that.
"He's the best improvisor in our band. It's not even close — myself included. But he hasn't let it go to his head. If you want to make it as a musician, you've got to be likable, too. He's a good person as well as a good player who makes our band better."
Key to Kalina's rapid climb to accomplishment is listening.
"I do practice a lot," he said, "but I do a lot of listening to jazz greats like Miles Davis, John Coltrane, Charlie Parker and Sonny Rollins." His reverence for past masters extends to his weathered horn, which he feels exudes "character."
McFarland turned Kalina on to omni books — note-for-note solo transcriptions.
"A lady at Quinlan and Fabish Music Co. when I was ordering reeds said she had something for me, pulled out this massive tote full of books that belonged to her husband and gave them to me," he said.
Kalina was a 14-year-old sophomore when he dual-enrolled at SMC and joined Symphonic Band. "I was too scared at that point to attempt Jazz Ensemble," he said. "I was very intimidated because everybody was so good. Austin Smego was a senior, and he encouraged me that I could do it, so second semester I joined jazz band."
"Any time I have a high school kid who wants to join, I vet them through their high school band director to make sure they're committed to their high school program," Hollandsworth said, "and that they're up to the challenge because we move a lot faster than they're accustomed to. His director, (Sean) Keck, and I know each other pretty well. He assured me Seth would do a good job."
Savage Bean Coffee in Cassopolis hosts a fundraiser for Kalina at 6 p.m. Friday, Nov. 17. Tickets cost $40 and include two shows – local musician Rick Drews until 7 p.m. and Terry and The Heartbeats from 7 to 10 p.m. Ticket sales benefit his travel and other expenses.