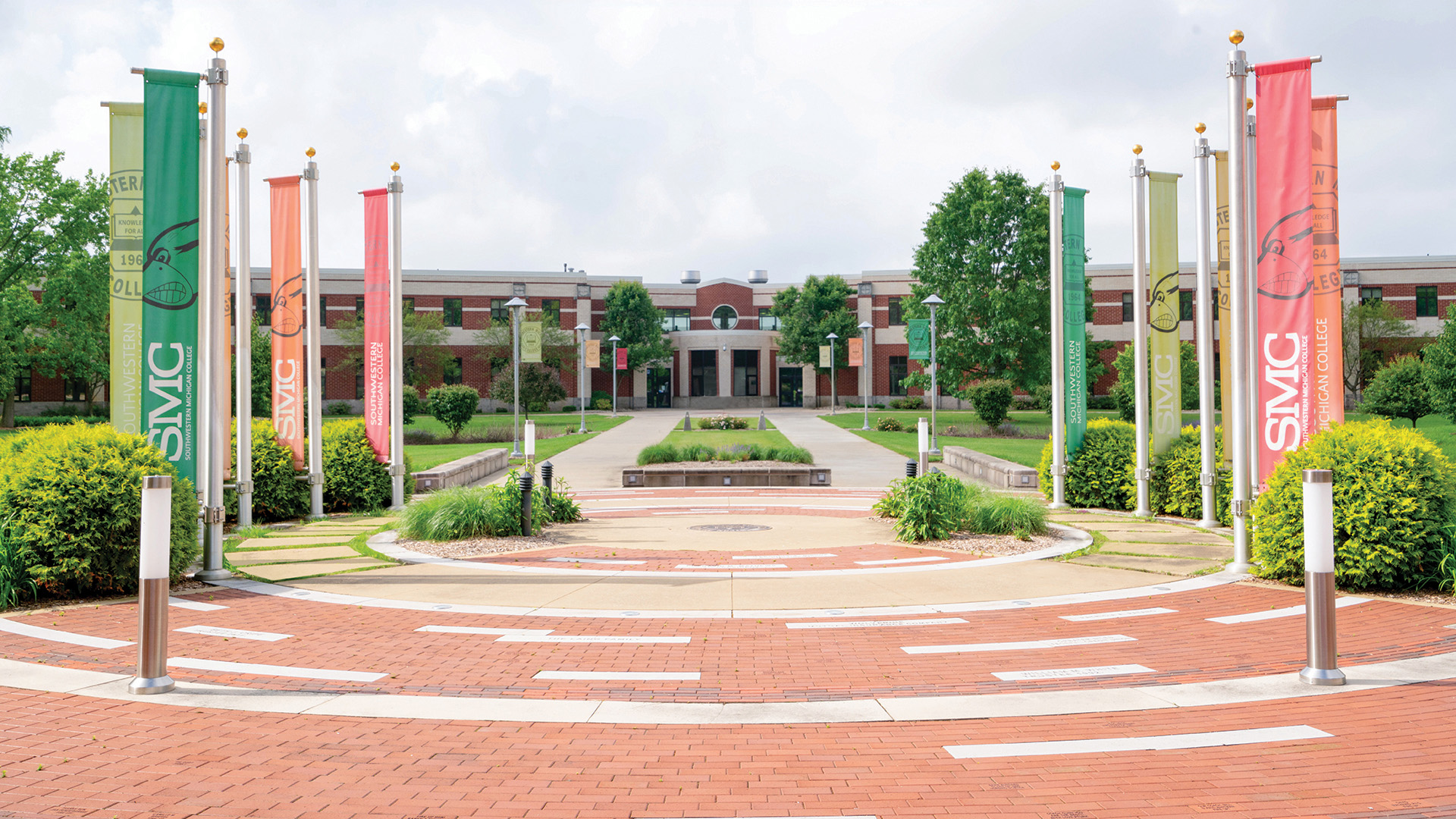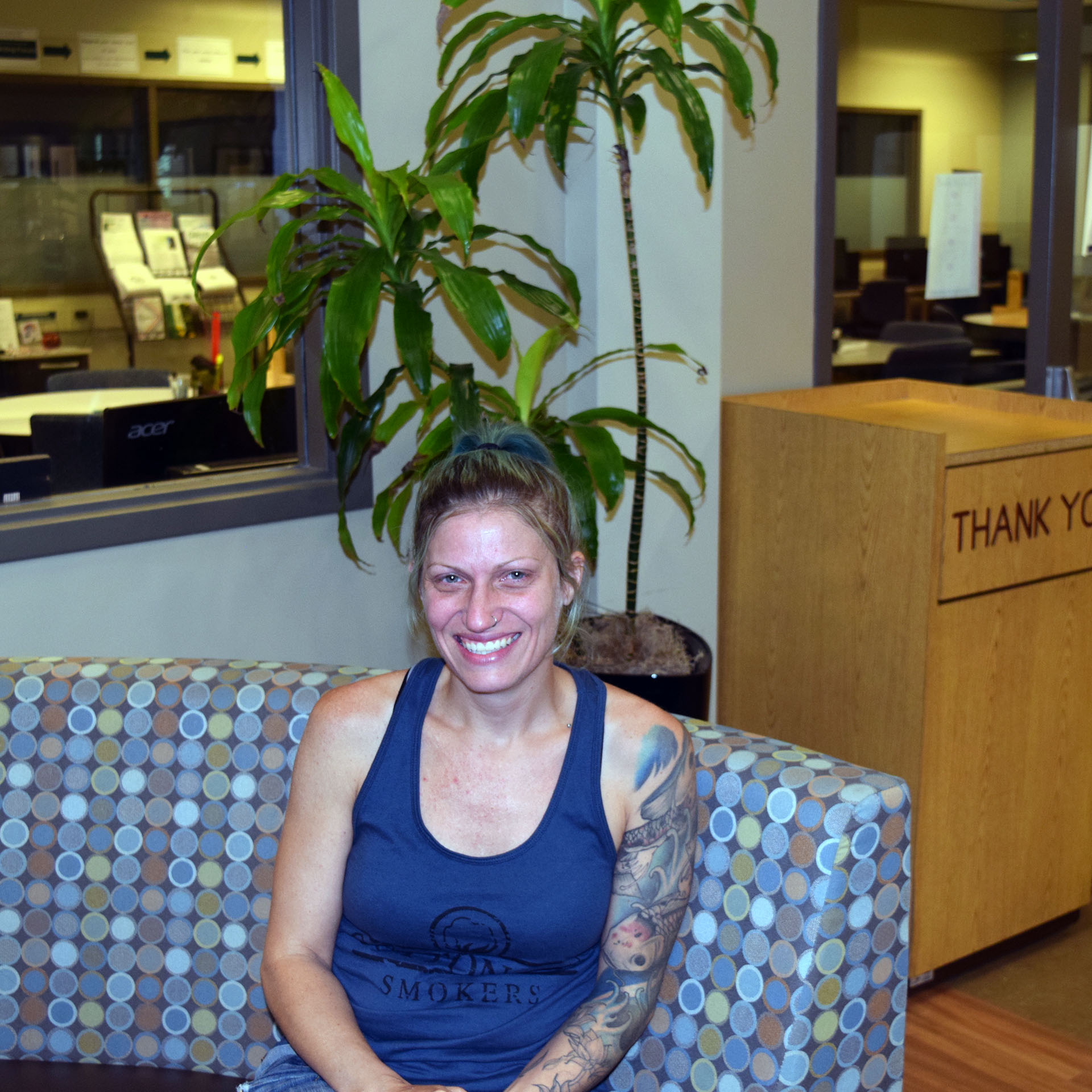 Michigan Reconnect Helps Veteran Find Her Welding Passion
Published on July 11, 2023 - 9 a.m.
Katie Brownlow earned her one-year Southwestern Michigan College welding certificate in April and parlayed her internship into a job with Cotton Gin Smokers, premium, hand-crafted barbecue smokers made on Terminal Road, Niles.
Brownlow, a single mom and veteran who turns 38 in July, plans to continue to her welding associate degree.
"I've got that fire in me again," Brownlow said, "and it's not burning out. I'm not going backwards anymore."
A year and a half ago, Brownlow contemplated launching a mobile welding business serving the farming community. Her four months of fabricating smokers revised her plans to incorporate more of her artistic background.
"I made a windchime out of steel and it turned out awesome," she said. "I could fix broken-down equipment or make excavation buckets stronger. My boyfriend works in excavating. I like making things with my hands."
She has two sons, 12 and 6. The younger boy's father owns a body shop. She realized "welding was interesting to me with all of the art you see on Instagram. If only I'd done this stuff 20 years ago, right out of high school. My oldest is doing better in school, including band, which he's really enjoyed. I thought that's cool because I played saxophone when I was younger."
The Buchanan resident graduated from St. Joseph High School in 2003 and served with the military police while stationed at Fort Campbell, an Army installation astride the Kentucky-Tennessee border between Hopkinsville and Clarksville, and home to the 101st Airborne Division.
"That was from 2009 to 2011," Brownlow said. She lived in Florida for a few years, "working at a ton of jobs in the Keys, including helping run a bikini shop. It was a whole different scene than what I was used to up here."
"I dabbled in college a couple of times," Brownlow said. "I did photography through Southern New Hampshire University."
"Going into the military was one of the best things I've done in my life because it pushed me to my limits, and I excelled more than I thought I would."
Welding "is like the medical field," Brownlow figures. "We're always going to need welders, engineers, construction workers and carpentry, and I can make good money at it anywhere in the world. But I love this little area, with its nice mix of city and farmland. I've been back eight or nine years."
"It feels good to be doing something I enjoy," she said, "because it doesn't feel like I'm working. It's a small, family-owned business, and I love it."
"I was stuck in a rut a couple of years ago," Brownlow said. "I had a good-paying job at LECO, but one of my kids got sick for several weeks, and I was let go. I wanted an actual career instead of working from job to job. I was struggling and not happy. It's one of the best decisions I've ever made besides going into the Army and becoming a mom. Things have just been falling into place ever since. I liked SMC's laid-back atmosphere when I walked in. It's really not that small, but it feels small."
Brownlow was awarded Michigan Reconnect tuition, an SMC Lifelong Learner Scholarship, an Edith and Duane Powell Memorial Scholarship, a Green and Gold Scholarship, an Advanced Tech Talent Scholarship, a Summer Bridge Scholarship and federal Pell Grant funds.
"I've been very lucky," Brownlow said. "I haven't had to pay more than a couple of hundred dollars out of my own pocket. I'm completely grateful because I wouldn't have been able to do it without the support. There are so many resources out there to help go back to school — more than I realized."