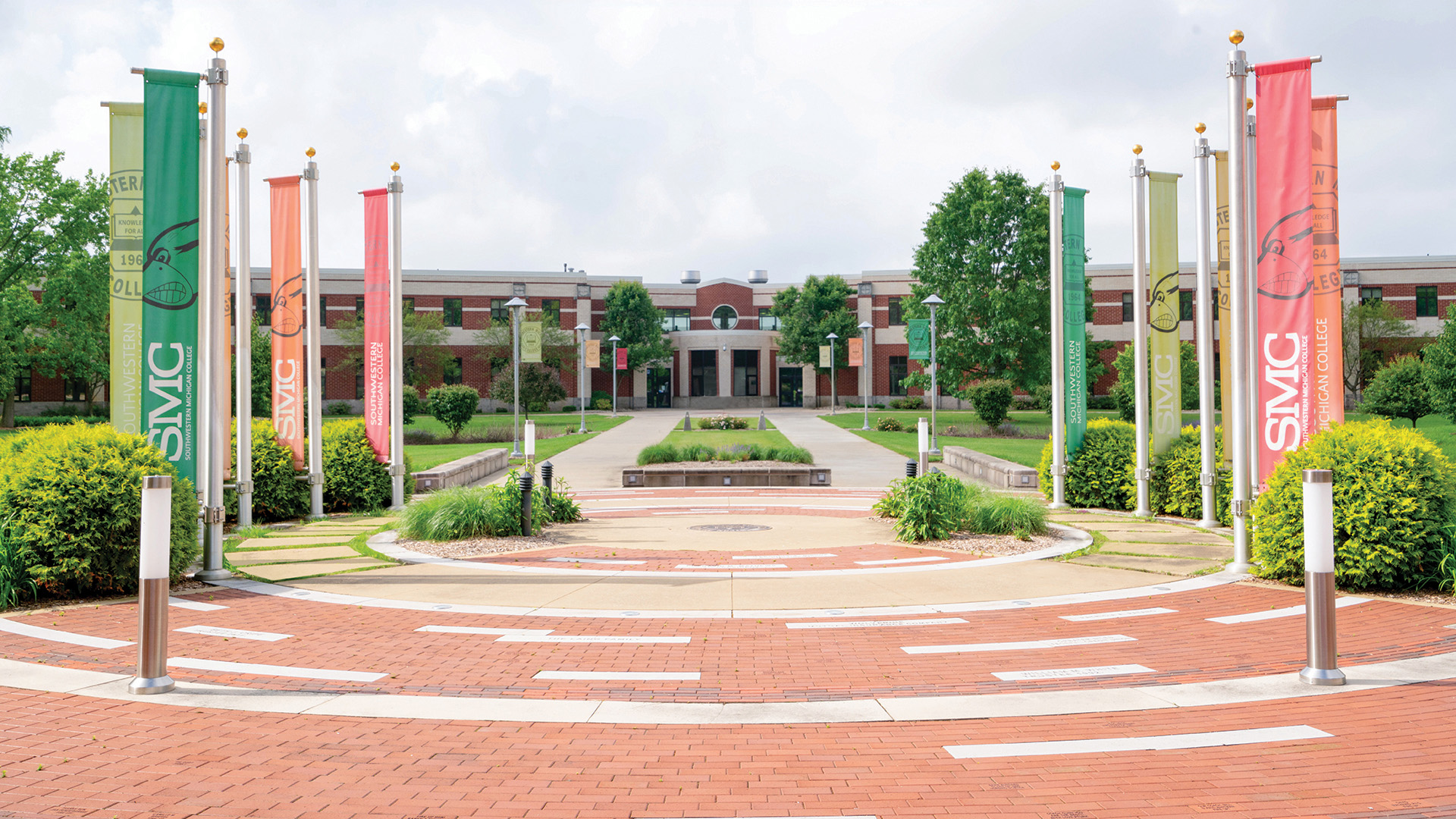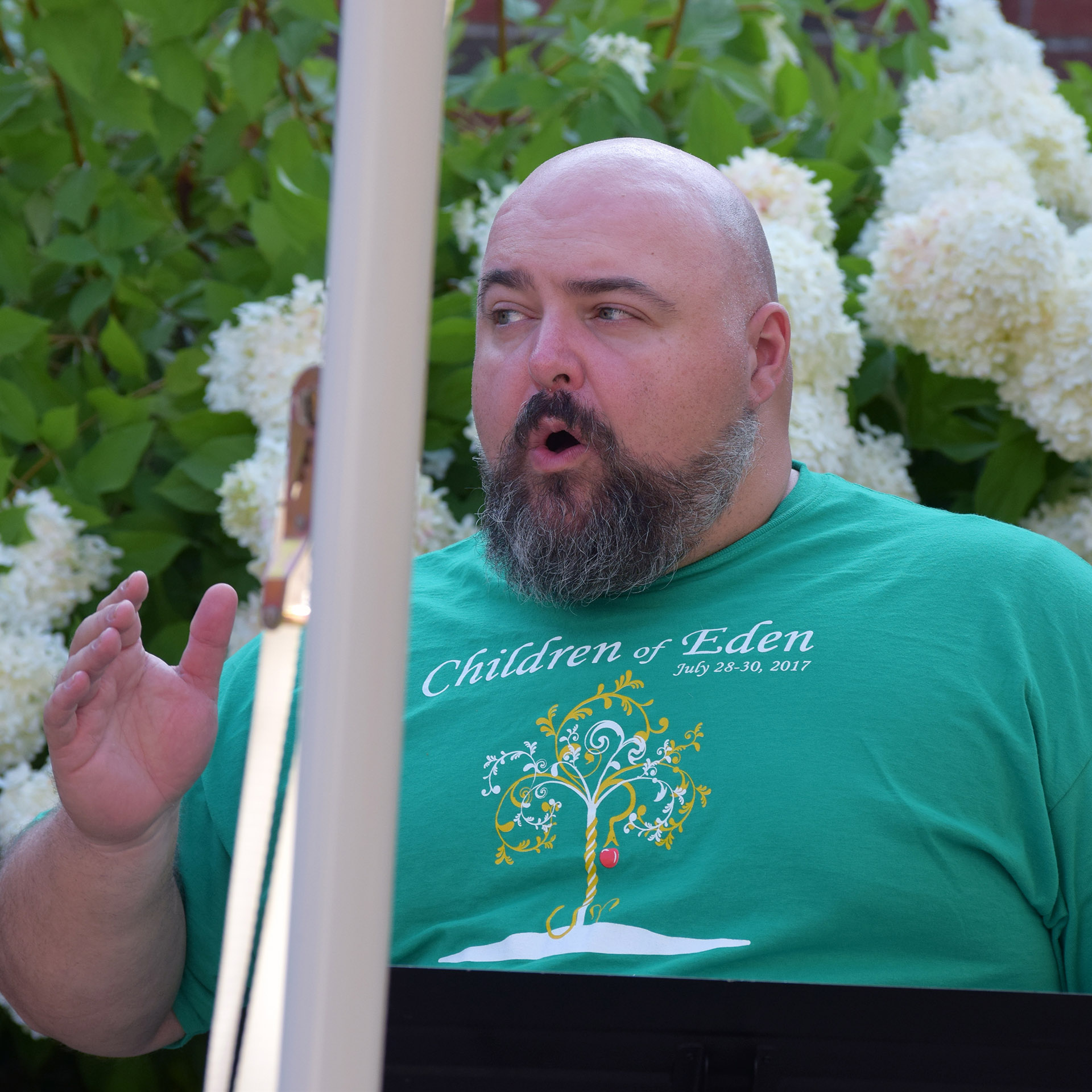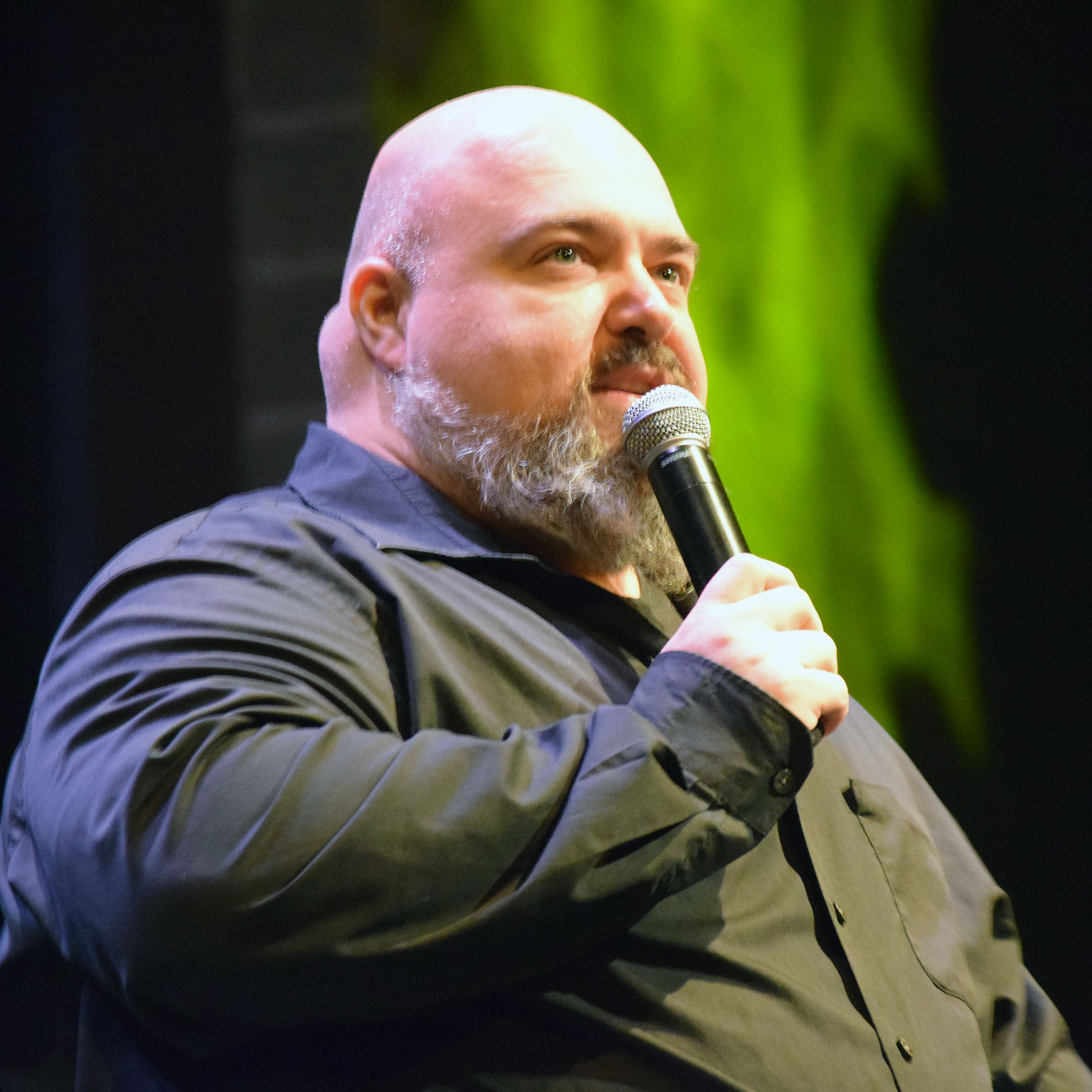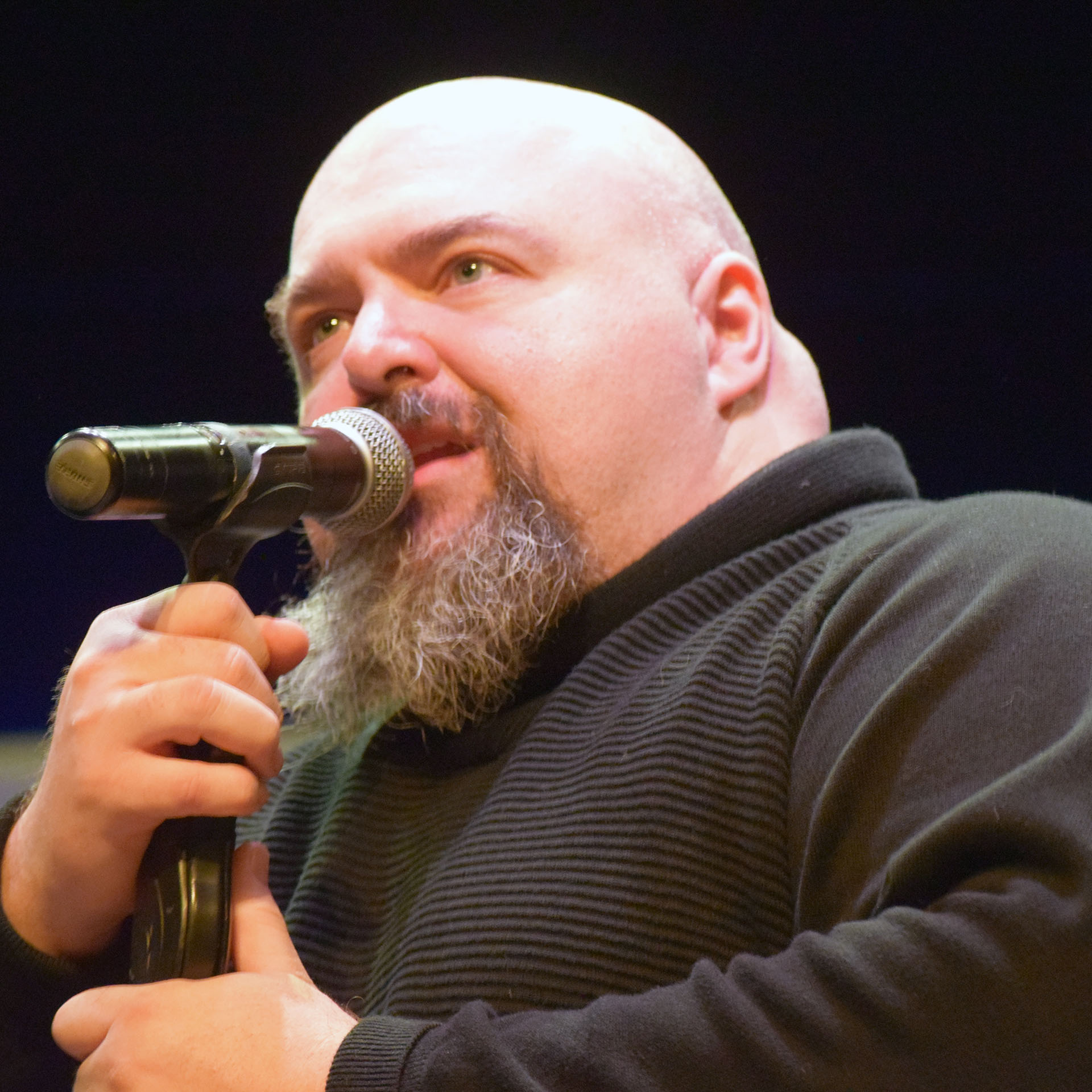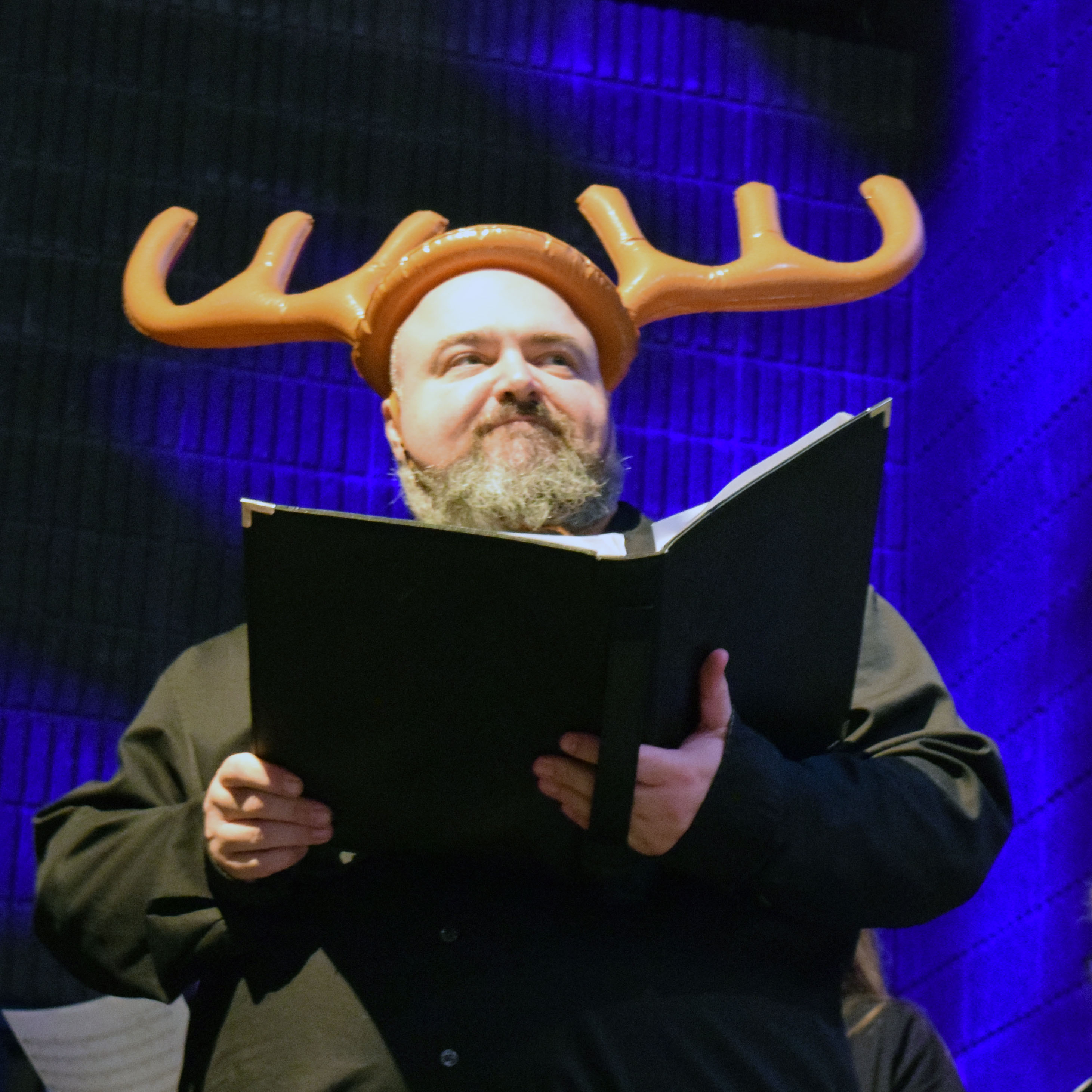 Carew's Career Advice: Persevere and Learn Piano
Published on November 17, 2023 - 3 p.m.
Growing up in Spartan Village on the Michigan State University campus in East Lansing, David Carew saw himself attending MSU, not Western Michigan University.
As a youngster, he played in band before he sang in choir.
Carew, 18-year Southwestern Michigan College Director of Choral Activities, preferred playing flute to baritone, so instrumental music didn't stick.
Carew shared his career path Nov. 16 for a Fred L. Mathews Library "Lightning Talk" that delved deeper than his standard resume of teaching three years in Dowagiac and four years in Edwardsburg before landing at SMC in 2005.
He spent time "in the trenches" in Kalamazoo for his first job so he counsels students to "persevere" — and learn piano.
Carew, in his 25th year of teaching, recalled the "multi-cultural neighborhood" of Spartan Village that exposed him to friends and neighbors from China, South Korea and Afghanistan and a global universe of musical styles.
"It was a beautiful melting pot of graduate students," Carew said. "In elementary school I went from south Lansing's urban setting to all these flavors. It was an enriching experience for me as a child. I've always been interested in language, too," studying three years of Spanish in high school that made him consider becoming an interpreter.
"In middle school, when I wanted to play flute, they led me into this big room and gave me a baritone. I was a big kid, so they were probably grooming me for tuba, but I hated lugging that baritone on the bus and knocking everyone in the knees with it."
He found a "flourishing" choral program and "jumped ship."
"Then the high school group came down and sang for us and it blew my mind, so I stuck with it, which gave me some focus and direction. I'm an '80s kid, so I remember singing a solo from Cats, and it got a nice response, which built my confidence, but I prefer singing in a group to soloing."
He started high school singing alto and didn't become a tenor until his voice changed junior year, when he also played tennis.
But his choir director left to teach in China. Her replacement was a one-year interim, so he had a third director before he graduated. Carew was still 17 when he started college.
Auditioning for college, Carew was accepted by Olivet. He appeared in the spring musical and attended a cast party at the home of the late Jim Cash, half of a screenwriting team with former student Jack Epps Jr. on "Top Gun," "Dick Tracy," "Legal Eagles," "The Secret of My Success" and "Turner and Hooch."
The scholarship Carew received convinced him singing should be part of his future, but going from a big university town to rural Olivet with a campus smaller than SMC's proved a "culture shock. I could sing, but I didn't have the piano background and I didn't really read music."
That summer, he worked in a restaurant, where "I saw a lot of tired, weathered line cooks in their 30s and decided I didn't want that life," Carew said.
Carew enrolled at Lansing Community College for two years.
"I worked very hard at piano and learned to manage my time because I had a girlfriend and a job. Then I transferred to Western, which was a great choice because my undergraduate director took us to tour Russia spring of my first year, and they have a great vocal jazz program. I found my place. I always knew I wanted to do something in music, but there were times of self-doubt and imposter syndrome."
He counsels students to have at least three schools in mind when auditioning to transfer. His were MSU, Central Michigan University and WMU.
He "did not connect well" with the MSU dean. CMU "was very welcoming," but students ran the program he attended, while Western's choir director pulled him into his office with more of a personal touch. "Western was lowest on my totem pole, but they took time to talk to me."
Carew's first job was in the South Middle School music classroom as "the ninth sub in a row."
"Part of my job was at a residential alternative ed place with traumatized kids, who were great to work with. But the rest of the day was at the public school teaching seventh and eighth grade general music — crowd control, basically."
"It was trial by fire," Carew said. "My proudest moment was not quitting. I went through the end of the year, figuring 'everything after this is going to be cake.' Everybody needs to go through the trenches. It's temporary, but gives you strong resolve."
"Don't give up," he tells aspiring musicians. "There were times I was in the fetal position in my bed, but keep going because it's about perseverance. Eventually it will click. It's less about talent than it is work ethic."
"If you like teaching," Carew added, "community college is a great place for it because you meet them where they're at. You get to hone in on your craft, whether it's advanced singers or beginners."