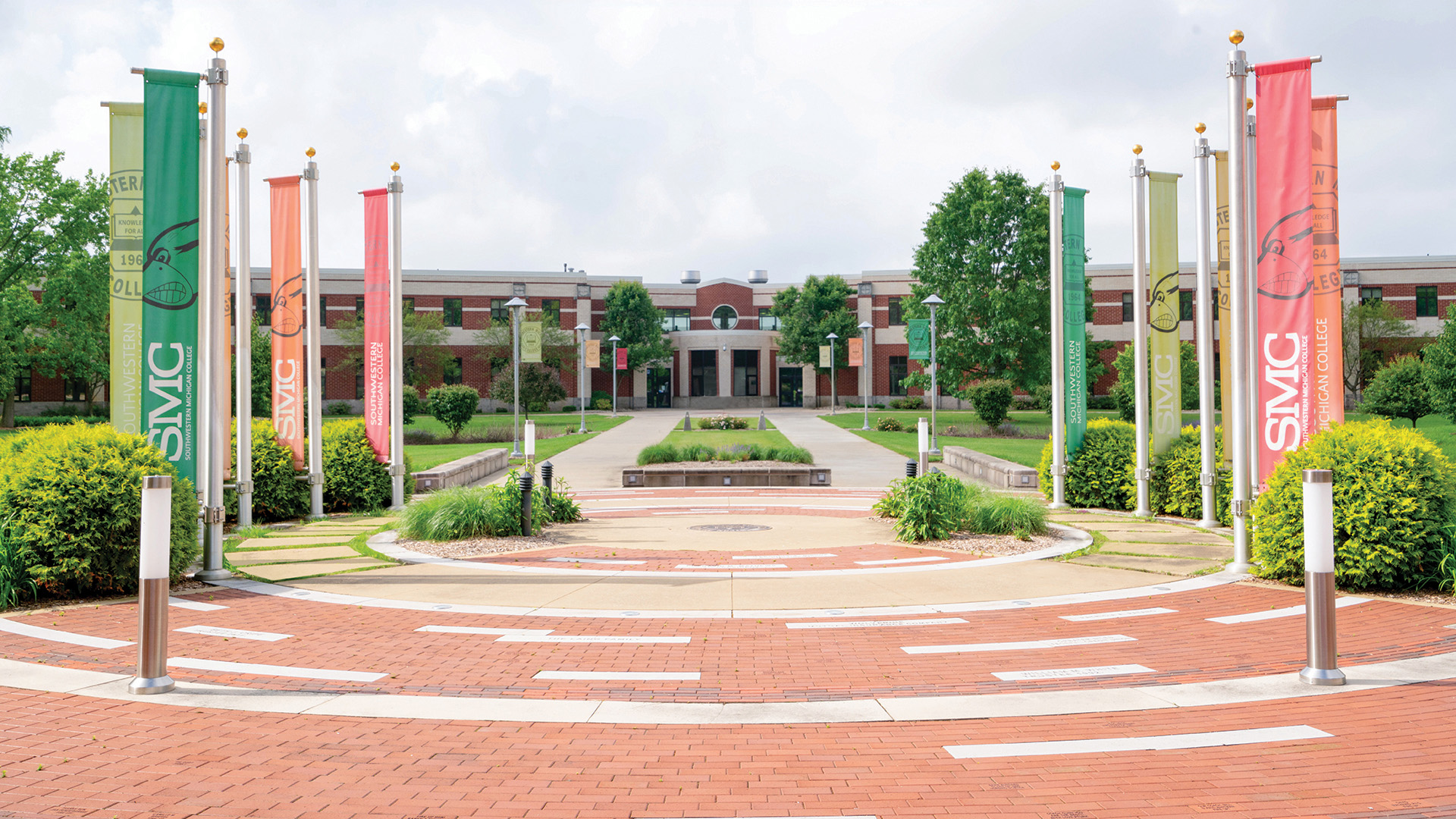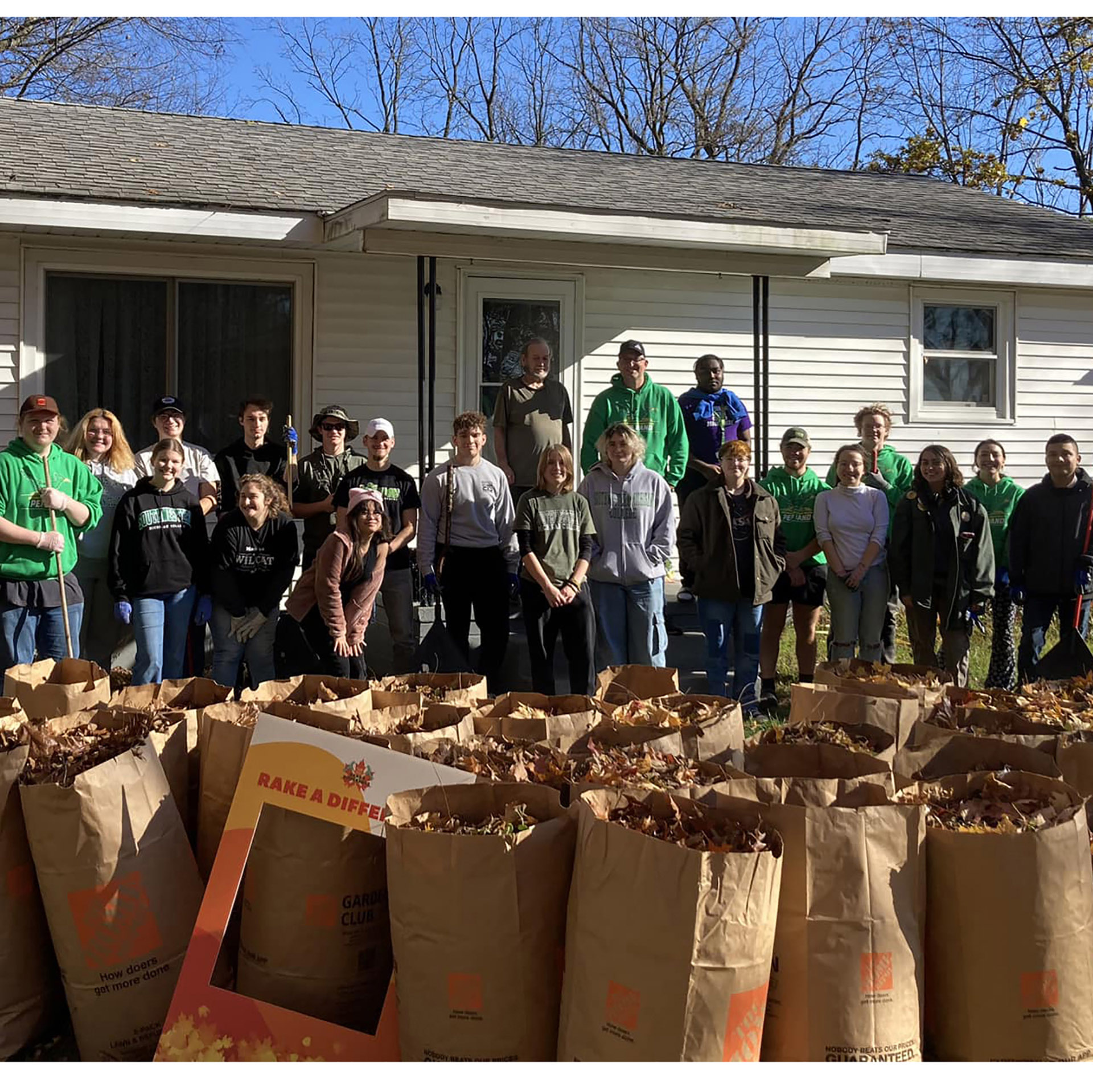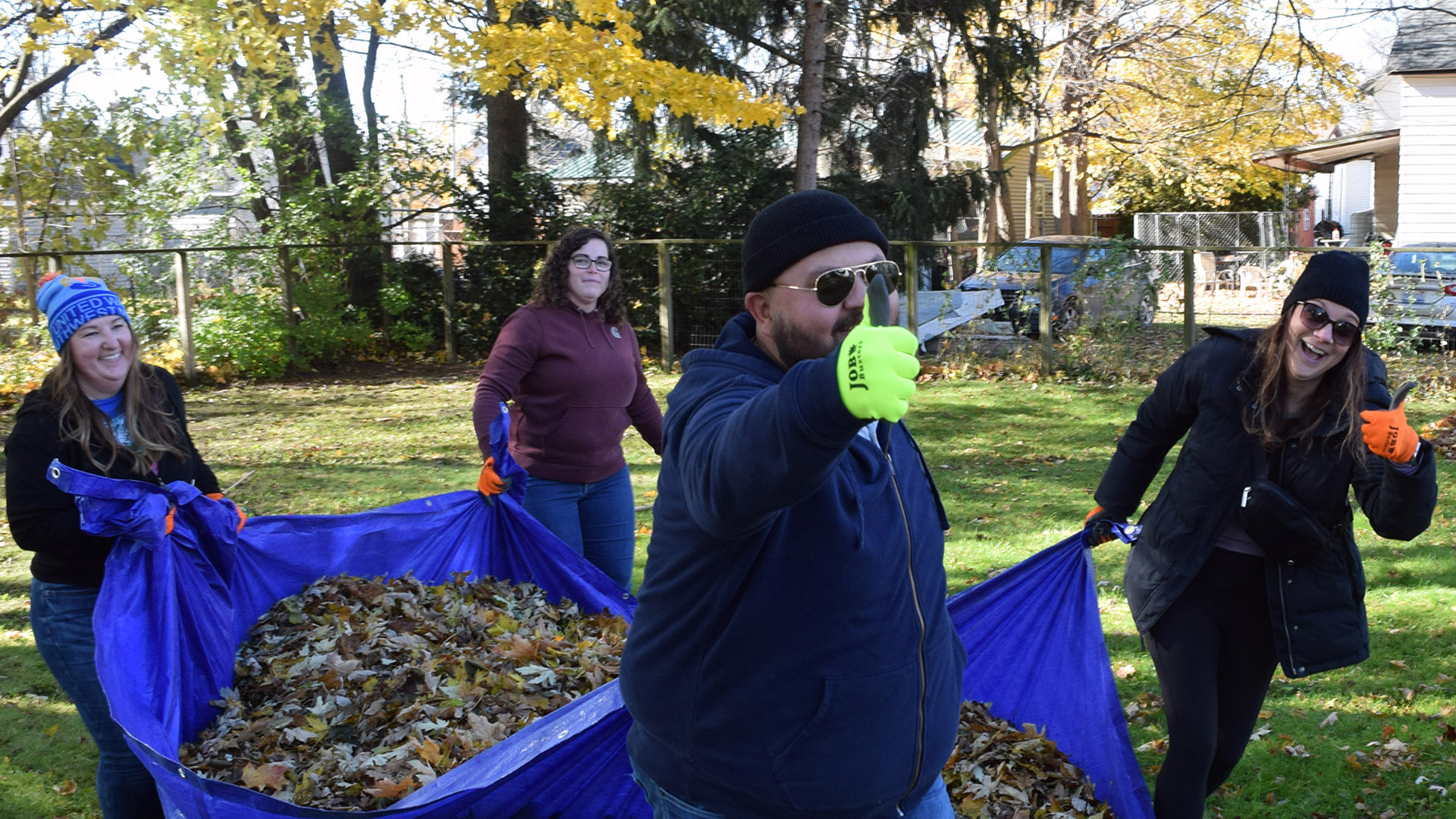 SMC Band Joins Rake a Difference Volunteer Brigade
Published on November 11, 2023 - 2 p.m.
Southwestern Michigan College contributed two teams of volunteers to a record-breaking day helping southwest Michigan seniors rake and bag leaves and clean gutters for United Way's 13th annual "Rake a Difference" Nov. 9.
Breaking last year's records, 136 teams with 1,340 volunteers served 353 seniors with 7,370 volunteer hours valued at $234,366.
One five-member SMC team consisting of Dean of Student Development Dr. Katie Hannah, Alumni Relations and Development Coordinator Emily Schrock, Assistant Director of Campus Life Branden Pompey, CRM Administrator and Communications Process Manager Rachel Breden and Building and Grounds Administrative Assistant/Safety Coordinator Andrea Swartz started at Indian Lake and finished on E. Wayne Street in Dowagiac near Justus Gage Elementary School.
A group of about 20 musicians made their own motorcade moving between Twin Lakes, Dowagiac and Mt. Zion Street southeast of Cassopolis, led by Director of Bands Mark Hollandsworth and joined by President Dr. Joe Odenwald.
Hollandsworth said the band had so much fun he wants to make it an annual activity.
At Twin Lakes, in Wayne Township, the green-clad crew raked a Vietnam veteran's leaves just in time for Veterans Day.
The free service for seniors 60 and older who can't physically perform yard work or afford to pay for services in Cass, Berrien and Van Buren counties are helped on a first-come, first-served basis depending on the number of volunteers available.
This is the sixth year SMC has furnished volunteers.
A United Way grant funds the college's participation with BetterMynd, a teletherapy platform that offers three 50-minute online sessions to students.
"Rake A Difference is a fun and engaging event! It gives companies, employee teams, school groups and others an opportunity to serve their community in a much-needed way," said Debbie Ramirez, volunteer engagement director at United Way of Southwest Michigan in St. Joseph.
"Last year, we had a record number of volunteers who served more seniors than we ever have before. But the number of seniors who need the service keeps increasing, and we are unable to serve all of the seniors who call."
Before winter hits, raking leaves and cleaning gutters is a vital step to ensuring spring snow melt does not cause water damage to home or lawn.