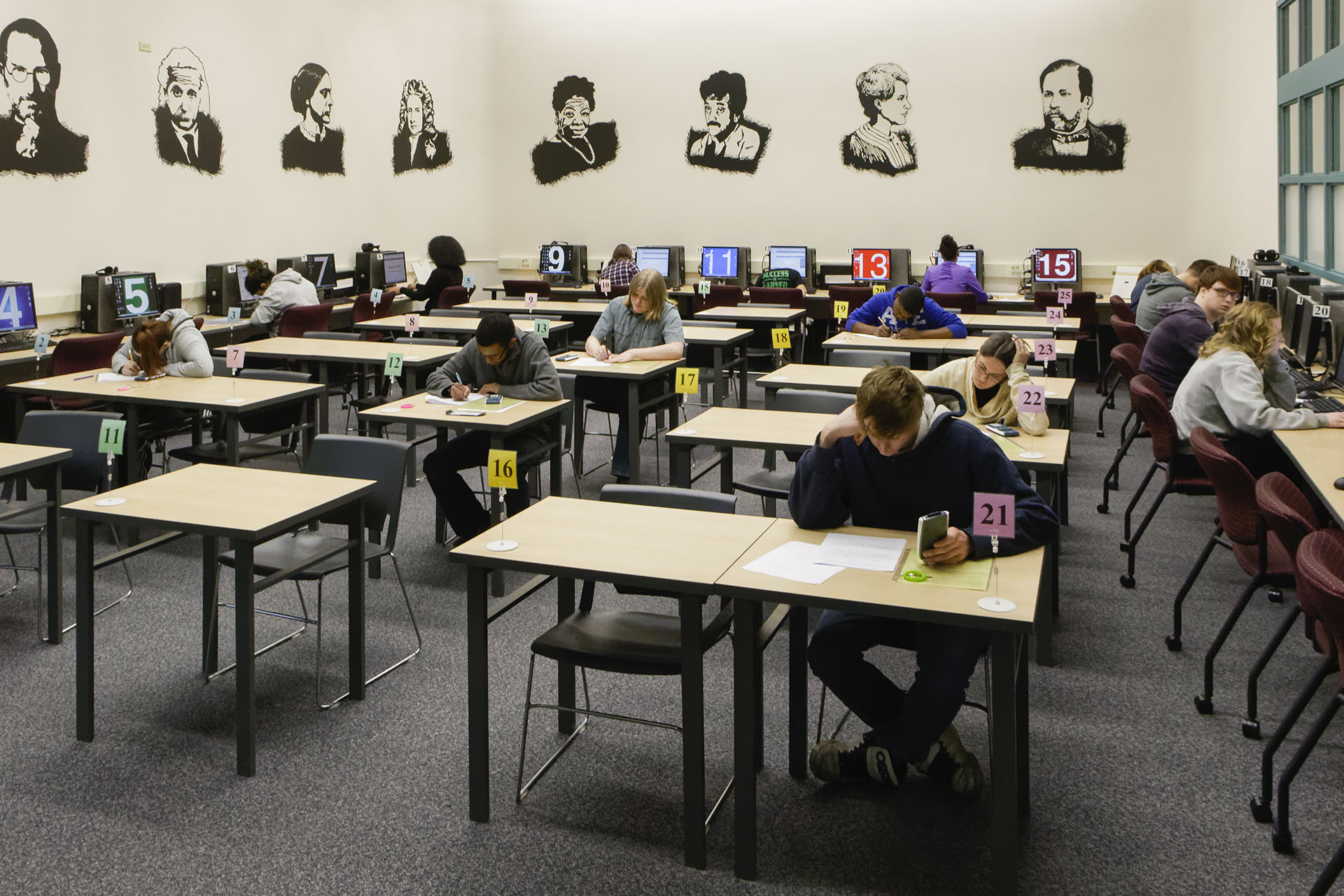 About Testing
Placement tests in reading, writing, and math help us place you in the appropriate courses for your skill level so that you don't waste time on classes you don't need or take classes that are beyond your current skill level.
Below you'll find everything you need to know about taking placement tests. Still have questions? Don't hesitate to contact us!
We also offer CLEP and Challenge tests, for which you may earn credit.
Live too far away to come to campus for testing? You can complete testing at other testing centers. Use the Test Center Locator at studentportal.accuplacer.org to find a center near you, then call us to let us know where you'll be testing so we can make arrangements with them.
The Testing Center is certified by the National College Testing Association.
Mission Statement

The mission of the Testing Center of Southwestern Michigan College is to provide support to students, faculty, and staff which promotes high quality operations and ethical and fair practices to all who use our services. The Testing Center adheres to the National College Testing Association Professional Standards and Guidelines that promote legal, ethical, and equitable practices within an environment of continuous quality improvement, technological advancement, and fiscal responsibility. We value honesty, integrity, and fairness in all testing procedures. We value confidentiality, rights, and privacy of examinees and staff. We value respect and understanding for students, faculty, and staff.
Frequently Asked Questions
Try a Test Ahead of Time
Want to get a feel for what the placement tests are like? Take a free practice test on the Accuplacer website.