As a Michigan public community college, Southwestern Michigan College operates under the supervision of a locally-elected Board of Trustees.
The seven Board members serve six-year terms and represent a broad range of backgrounds and geographic locations within the college's service area. Members of the Board serve their constituents without compensation.
Meeting Information
2023 Meetings

All meetings are held at 8 a.m. in Room 2112 of the David C. Briegel Building on the Dowagiac campus unless otherwise noted below.

Board Policy on Hearing of Public Citizens

January 11

February 8

March 8

April 12

May 10

June 13 | Long-range Planning at 9 a.m. in Room 906 of the Bookstore Annex-Dale A. Lyons Building on the Dowagiac Campus

August 9

September 13

October 11

November 8 | Niles Campus, Room 134

December 13
Meet the Board Members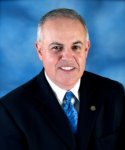 Thomas F. Jerdon, Chairman
Chairman Tom Jerdon is a third-generation real estate broker with Jerdon Real Estate of Silver Creek Township. He earned an SMC associate degree and a bachelor's degree in business administration from Grand Valley State University's Seidman College of Business. He became a trustee in 1991 and was elected chairman in 2015.
---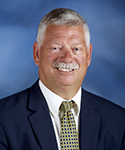 Tracy D. Hertsel, Vice Chairman
Tracy D. Hertsel is from Penn Township and is the director of Student Support Services for Niles Community Schools. He earned an SMC associate degree, a Western Michigan University bachelor of science degree and a Western Michigan University master of arts degree. He serves as the president of the Cass Family Clinic Network board. He has also been a volunteer fireman for over 35 years in Cass County. He joined SMC's Board of Trustees in March of 2020.
---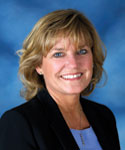 Beth J. Cripe, Secretary
Beth Cripe is from Wayne Township. She earned her bachelor's degree in economics from Albion College and her master's degree in business administration from Loyola University. She joined the Board of Trustees in 2011 and has worked for Dowagiac's Borgess-Lee Memorial Hospital in a development capacity since 2007.
---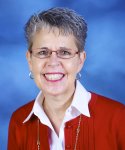 Becky Moore, Treasurer
Becky Moore, a trustee since 2012, is a certified public accountant. She attended Marcellus High School, received an associate degree from SMC, and a bachelor's degree from Western Michigan University. Moore began her career in Kalamazoo in 1985 with Alexander Grant, then joined BDO Seidman. She later became Lewis Cass Intermediate School District finance officer. In 1992, she founded Accounting Consultants, PC, which she sold in 2019. She continues to consult and supports many local organizations.
---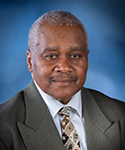 Dwight "Skip" Dyes, Trustee
Dwight "Skip" Dyes, a resident of Calvin Township, attended SMC and later transferred to Michigan State University, where he studied agricultural technology. He spent 30 years in career technical education with the Heritage Southwest Intermediate School District. Following his passion for education and service, Dyes serves as the Heritage Southwest ISD board president. He has also served as Cass County Commissioner, as Calvin Township Supervisor, and on the Van Buren/Cass District Health board.
---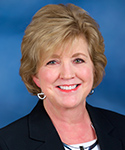 Dr. Elaine Foster, Trustee
Dr. Elaine Foster is vice president of nursing at Education Affiliates. She holds a Ph.D. in educational leadership and administration from Andrews University, a Master of Science in Nursing from Andrews University, and a Bachelor of Science in Nursing from the University of Michigan. In addition to serving with a number of national nursing organizations, Dr. Foster serves as the president for the Board of Trustees for the Cass County Council on Aging. She joined SMC's Board of Trustees in 2019.
---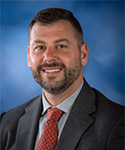 Todd A. Obren, Trustee
Todd A. Obren served as a trustee at SMC from 2016–18 before rejoining in 2023. He attended Edwardsburg High School and SMC as a dual enrollment student and graduated cum laude from Albion College in 2001. Obren served in various senior leadership positions at Chemical Bank before joining 1st Source Bank in 2021. Currently, he manages commercial banking for 1st Source Bank in the state of Michigan. He supports many local nonprofit organizations and serves on the board of directors for Cornerstone Alliance, an economic development organization serving SW Michigan.