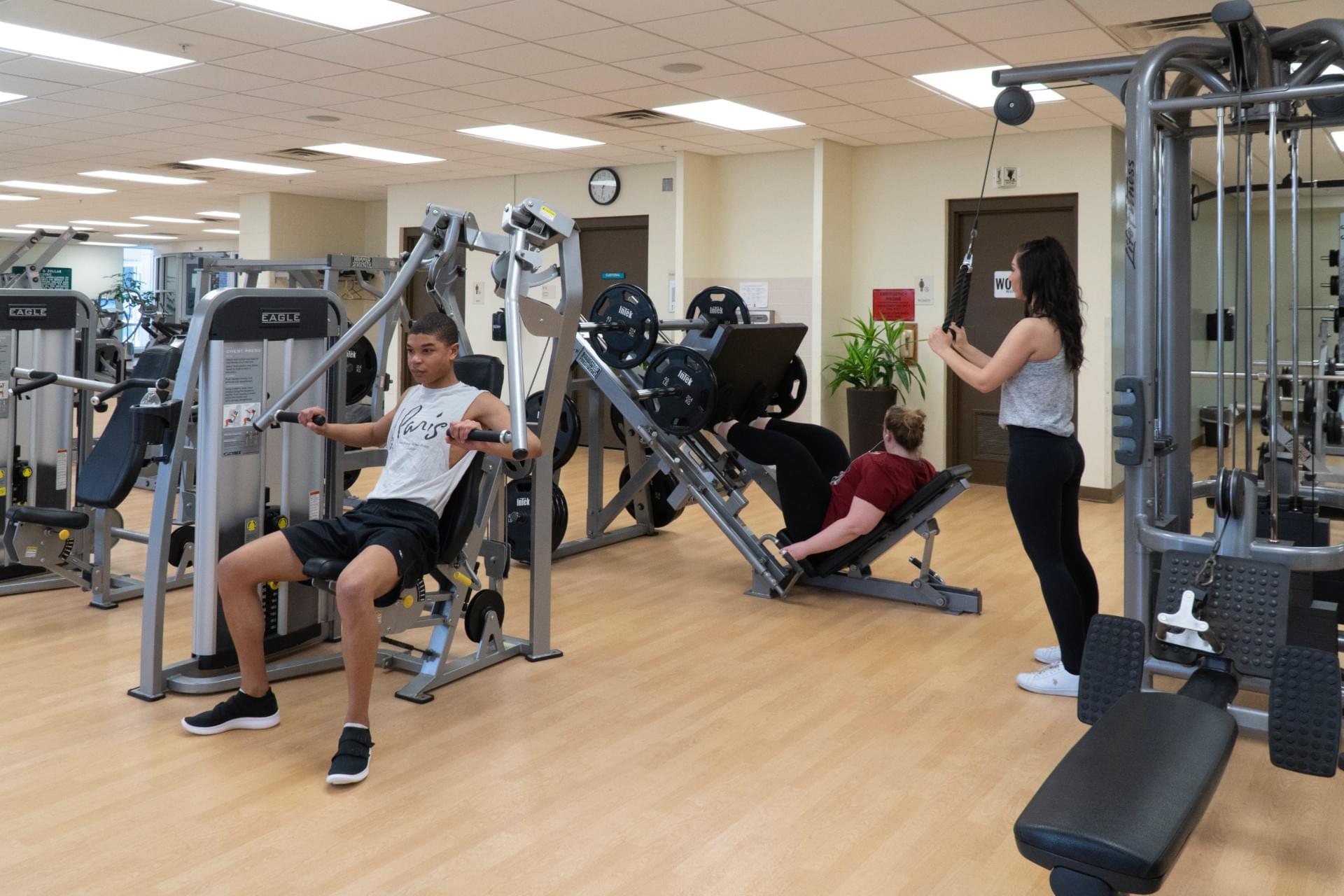 Community Use of Student Activity Center
The Student Activity Center on SMC's Dowagiac campus is available for use to those with a day pass or membership.
Members and day pass holders (depending on the pass chosen) have access to SMC's fitness center, gymnasium, fitness classes, and rock climbing room. Locker rooms with showers are also available.
Availability of some features may be dependent on student course schedules and college events.
The Roadrunner Trails—six miles of wooded trails around and adjacent to campus—are open to the public year-round.
Learn more about the Student Activity Center.
Community Memberships
12-month Membership: $350
6-month Membership: $200
3-month Membership: $150
Day Passes
Group Fitness Pass: $5
(Entrance into one group fitness class for the same day of purchase)
Limited Use Day Pass: $10
(Limited access to facility for the same day of purchase; rock climbing room not included)
Full Use Pass: $20
(Full access to facility for the same day of purchase; rock climbing room included)

The fitness center reserves the right to refuse service to those involved as perpetrators in any incident (on or off campus) that, due to the nature of the alleged behavior, cause a potential for the disruption of college activities or the possibility of risk to the safety and/or welfare of specific individuals, the property owned by SMC, or to the general college community.