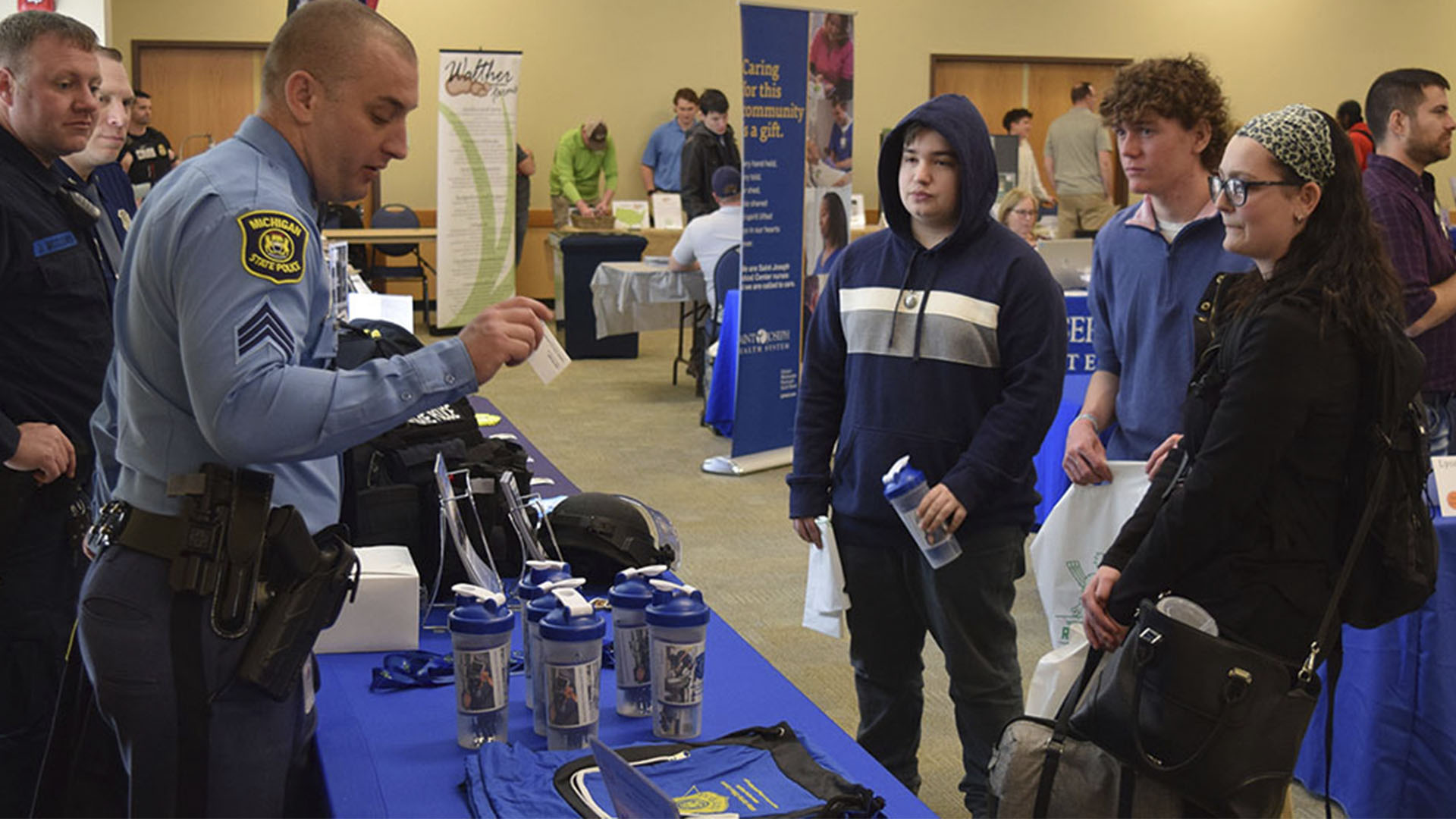 Career Development
SMC's Career Development office provides students with resources and assistance as they explore career pathways, identify and develop in-demand skills, and learn to present themselves confidently and professionally to prospective employers.
Located in the Academic Advising and Resource Center on the Dowagiac Campus, the office serves all SMC students. Students can schedule in-person or virtual visits with a career coach, participate in mock interviews, receive resumé and cover letter reviews, take personality assessments, and attend workshops and networking events to help prepare for the next step whether that's an internship or full-time employment.
SMC has also partnered with College Central Network® to provide even more services for students and alumni who are looking for career opportunities. Students can access the College Central Network online platform, which provides a pipeline of job opportunities and career resources across Michigan and northern Indiana. Just create a free account on SMC's job board to upload a resumé or portfolio, access the latest job opportunities, and view helpful career related podcasts and videos.