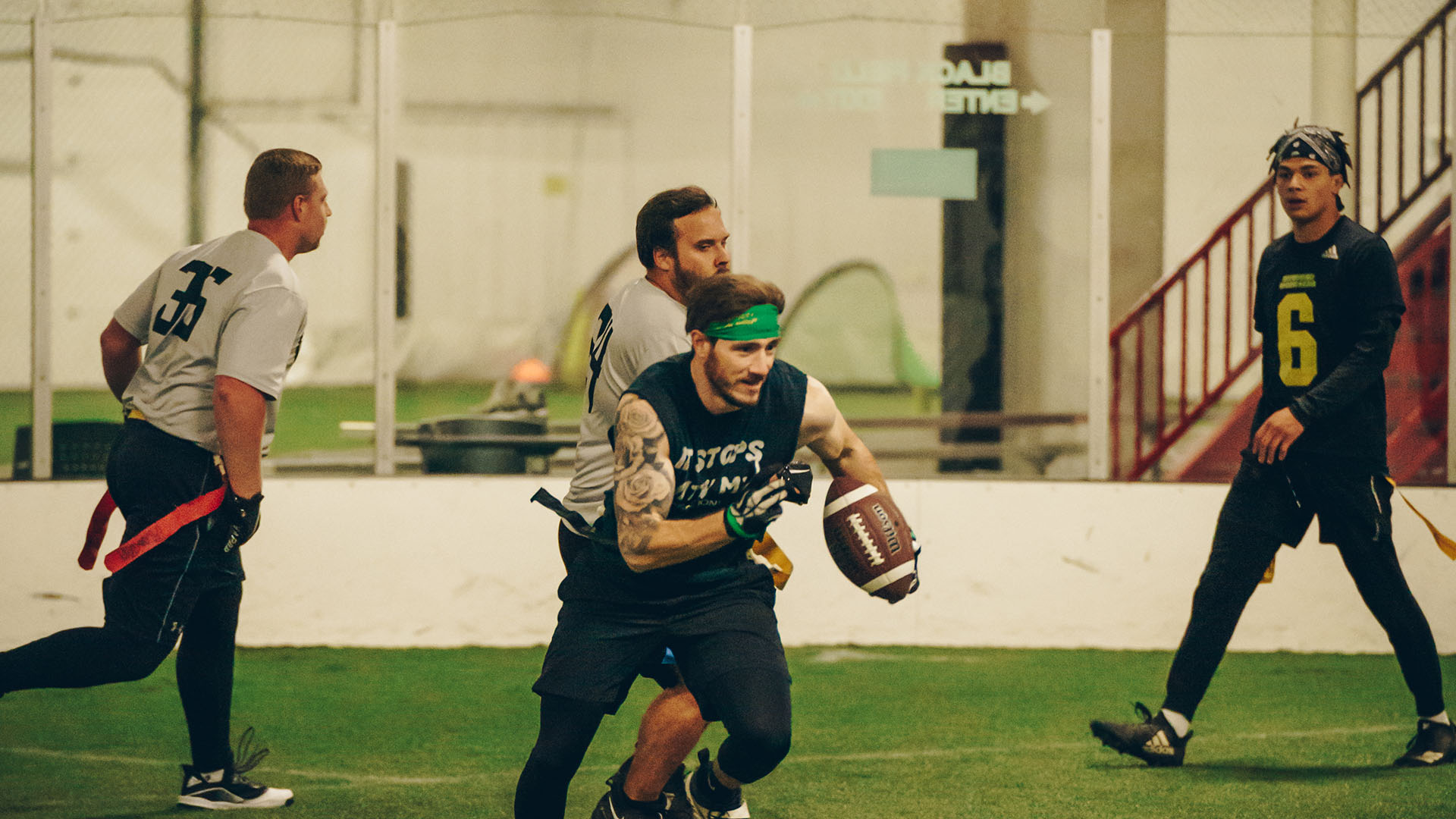 Intramural and Club Sports
Intramural Sports
Intramural sports are free and open to students of all skill levels.
Intramurals regularly feature flag football, basketball, soccer, floor hockey, softball, ultimate frisbee, and volleyball.* Pool, badminton, spikeball, and many other sports are played as pop-up tournaments.
Students may also have opportunities to participate in tournaments against intramural teams from around the region.
Form a team of your own or sign up as an individual (free agent).
For a list of current and upcoming sports or to sign up, visit imleagues.com and create an account with your SMC email.

Club Sports
Unlike intramural sports, club sports are played against teams from other colleges. Club sports include bass fishing, esports, men's flag football, and others may be added based on student interest.
Learn more about club sports at the SAC.