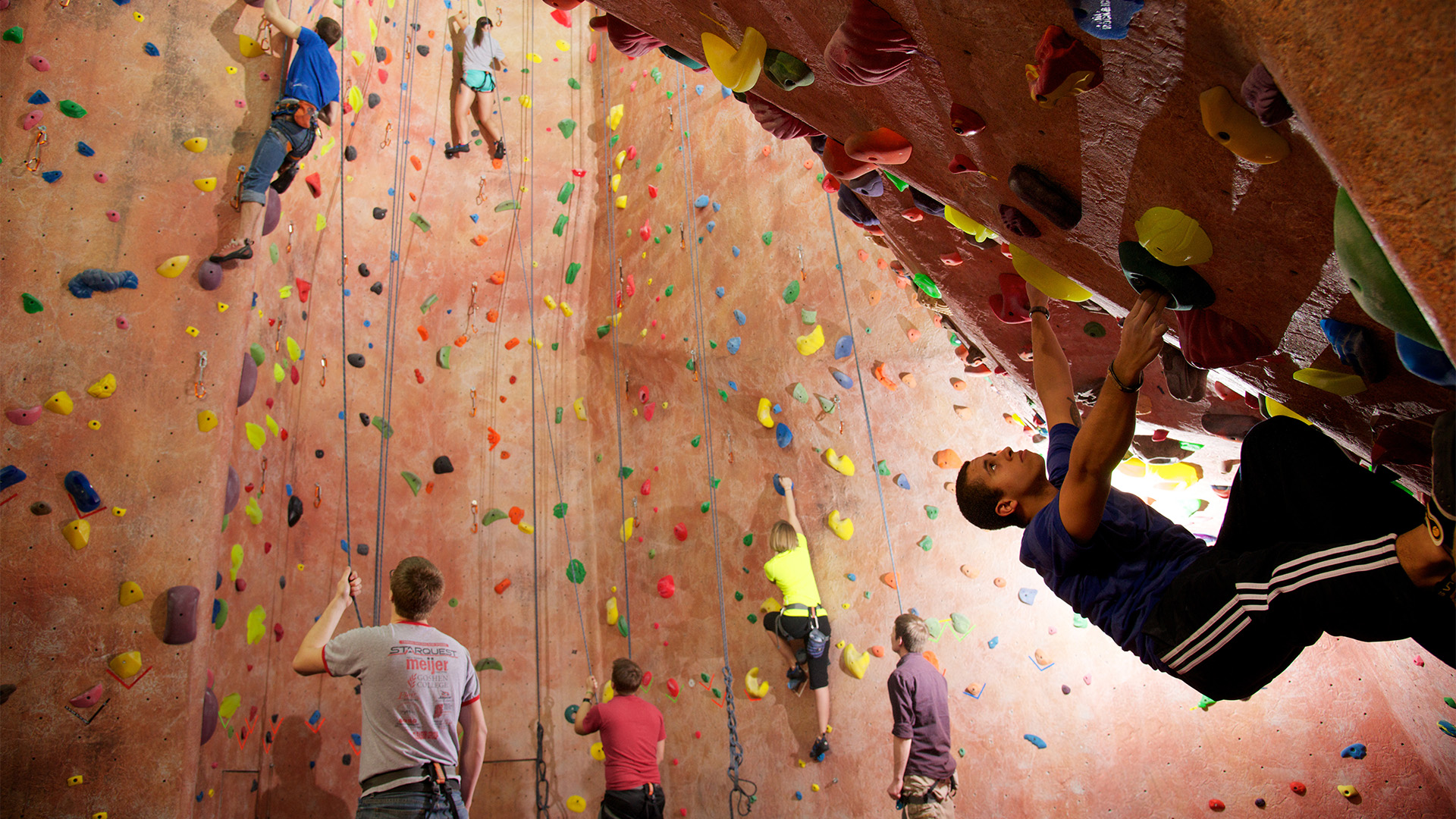 The Canyon Rock Climbing Room
Rock Climbing at SMC
Undoubtedly, the towering feature of the Student Activity Center on Southwestern Michigan College's Dowagiac campus is the 3,500-square-foot rock climbing room called The Canyon.
Approaching the room from the long hall, you feel as if you are walking into a large crevice between two crags. The Canyon has a 35-foot vertical wall with several shorter walls, as well as a 12-foot bouldering wall.
The Canyon accommodates all three types of indoor climbing: top-roping, bouldering, and lead climbing.
The 40+ vertical routes and 20 bouldering options are changed regularly, offering new climbs and challenges throughout the year.
See The Canyon Rock Climbing Room
Click and drag the image for a 360° view of the rock climbing room.