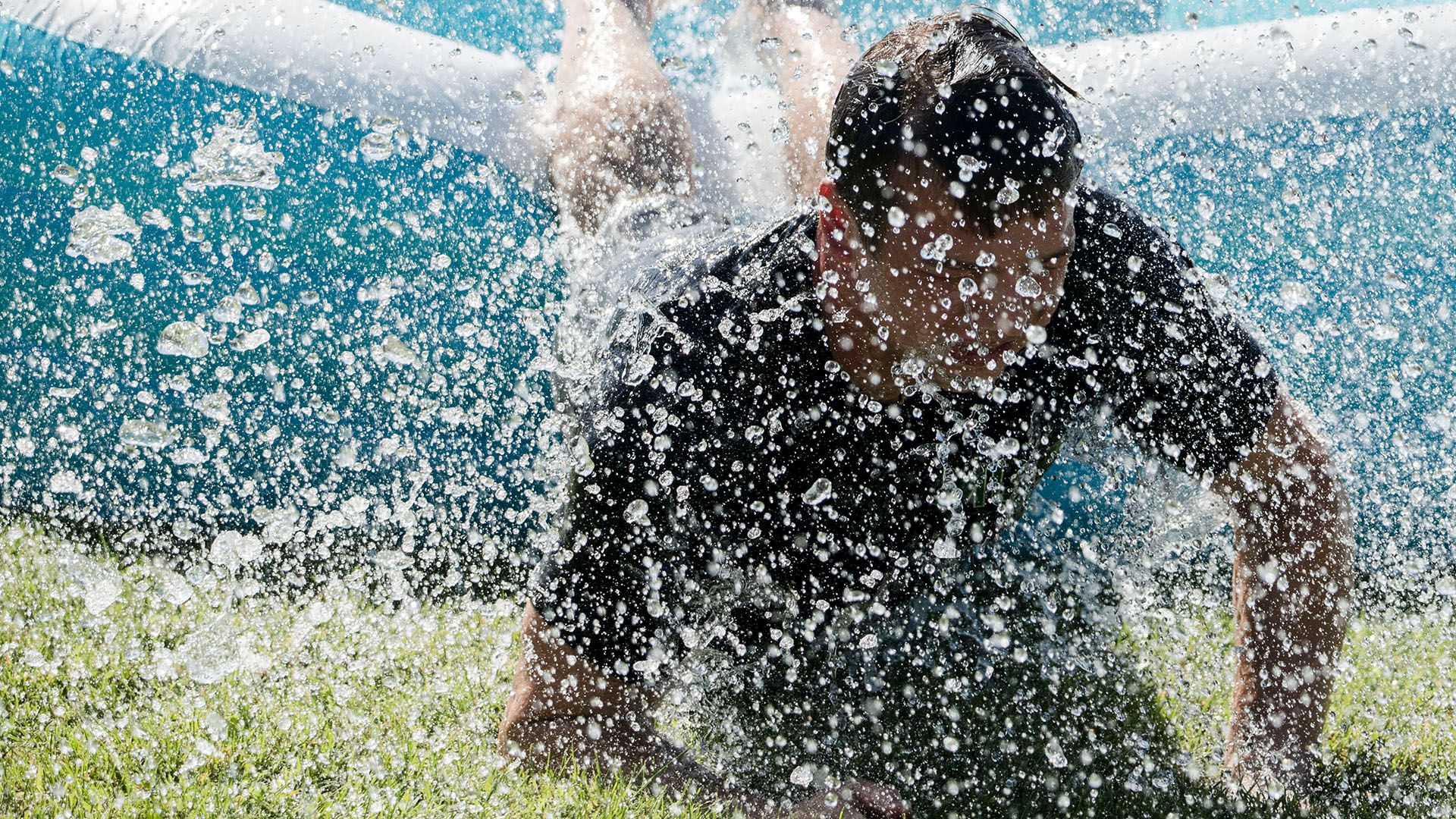 Welcome Week 2023
August 27-31 | Dowagiac Campus
Start college off on the right foot. Welcome Week events help you meet students and staff, engage in campus life, and find all the resources available to you. Welcome, Roadrunners!
Watch a Video Recap of Welcome Week
Welcome Week Events
Sunday, August 27
Residence Life Move-In
9 a.m.-5 p.m. | Residence Halls
Time to hop into your residence halls and embrace the comfort of your new abode. Welcome home, Roadrunners!
Welcome Week Group Meetings
6-7 p.m. | Daugherty
Meet your Welcome Week group leader! Welcome Week leaders will help make your college transition a breeze. Your leader is your go-to guide, helping you build connections and understand campus resources.
Outdoor Movie

7:30-9 p.m. | Intramural Field
Get ready to kick back under the stars and enjoy the ultimate cinematic experience. Grab your blankets and popcorn and join us for a reel good time!


Monday, August 28
Pancake Palooza

10 a.m.-12 p.m. | Student Activity Center Patio
Start your morning with flapjacks and fun as you indulge in mouthwatering, golden pancakes piled high with delectable toppings. You'll need the energy for the fun ahead.
Library Mini Golf

12-3 p.m. | Library
You can literally putt your way through the library, navigating tricky obstacles and discovering hidden treasures.
Hypnotist
6-7 p.m. | Theatre in the Lyons Building
Get ready for a mind-bending experience as David Anthony, the master of hypnosis, invites brave volunteers to join him on stage. In a matter of moments, these volunteers might forget their own names or even proclaim that their belly button has mysteriously vanished. You'll be entertained like never before.


Tuesday, August 29
Outdoor Fitness Frenzy

10 a.m.-12 p.m. | Outside the Student Activity Center
Come break a sweat as we take your workout to new heights with heart-pumping cardio and strength-building circuits.
Lunch Shuttle

12-2 p.m. | Downtown Dowagiac
Board the free shuttle outside the Student Activity Center. Then we'll head downtown for some lunch or shopping. Get to know the tasty eateries and charming shops in your new community and all that Dowagiac has to offer.
Bonfire Bash

7-8:30 p.m. | Student Activity Center Parking Lot-Far End of the Lot
We'll be grilling hot dogs and sharing stories around the bonfire. It's a great way to wrap up the second full day of Welcome Week.
Starlight Showdown

10:30 p.m.-12 a.m. | Outside the Student Activity Center
We're transforming this space into a glowing battleground for an epic game of Capture the Flag. Navigate neon-lit shadows for a fun experience you won't want to miss.


Wednesday, August 30
New Student Convocation
10-11 a.m. | Theatre in the Lyons Building
New Student Convocation is your official welcome into SMC's academic community, introduction to faculty, and a celebration of your entry into higher education.
Roadrunner Passport Day

11 a.m.-1 p.m. | Student Services Offices
During this campus-wide expedition, you'll be able to scope out your classes and meet your professors. You'll also visit each student service department—be sure to collect a stamp from each one to unlock a chance to win one of two $500 scholarships for Spring 2024! Each department will have free food and goodies along the way.
Water Balloon Dodgeball
3-4 p.m. | Outside the Student Activity Center
Get your team together, then dodge, duck, and throw water-filled balloons with your fellow Roadrunners.
Slip 'n' Slide Kickball

4:30-5:30 p.m. | Outside the Student Activity Center
Beat the heat as you and your team slide, splash, and slip your way to victory!
Pizza and Yard Games

6:30-8 p.m. | Outside the Student Activity Center
It's another unforgettable evening during Welcome Week, full of pizza and yard games from cornhole to giant Jenga. Let the good times roll!


Thursday, August 31
Picnic With the President
12-1:30 p.m. | Outside the Student Activity Center
Meet President Odenwald, faculty, and staff during a tasty picnic at the Student Activity Center.
Student vs. Staff Softball

2:30-4 p.m. | SMC Softball Field
Come swing for the fences in one of SMC's oldest traditions...the students vs. staff softball game. All equipment will be provided but feel free to bring your own gear if you like...and your A-game.