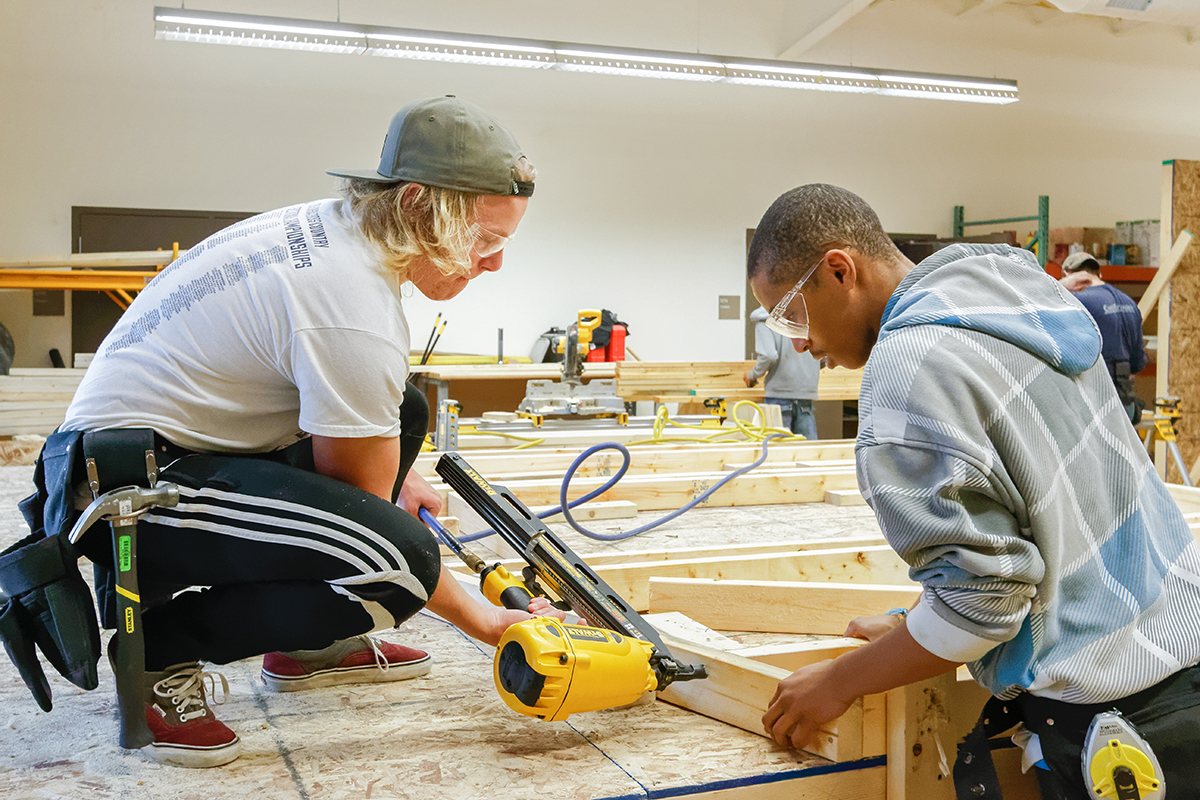 Construction Trades Green Technology
About the Construction Trades Green Technology Programs
Learn how to build a house from the ground up while also gaining relevant business skills and hands-on experience.
If you enjoy the challenge of construction projects and the satisfaction of seeing a project through to completion, the construction trades program will provide you the instruction you need to build your construction know-how as well as the space to practice your skills.
About the Construction Trades Green Technology Programs

The emphasis of the construction program is hands-on learning. You'll learn hands-on from day one, both at real work sites and in the state-of-the art lab. You'll learn from construction professionals with years of experience working in the construction industry.

You'll begin the program by getting a solid introduction into the construction field with courses that will teach you the basics about safety, construction tools, foundations, framing, roofing, construction math, print reading, and more.

Next, you will build on this knowledge with more in-depth studies, learning the logistics of laying foundations while considering soil types, using welding torches to brace foundations, building flooring systems and stairways, and installing interior and exterior finishes such as drywall, paint, windows and doors, siding, floor coverings, and cabinetry.

You'll round out your skills with courses in electrical, plumbing, HVAC, solar technology and green building, Computer Aided Drafting and Design (CAD), designing and planning, and energy use and conservation analysis. By the end of the program, you'll be fully prepared to build a house from the ground up.

You will also learn the business aspects of the construction industry. You'll learn how to prepare a bid, estimate and control costs, schedule projects, procure materials, maintain records, manage a crew, and maintain REScheck, Michigan Unified Energy Code, and International Energy Conservation Code compliance. Courses in English, math, technical writing, and public speaking will train you to become a well-rounded construction professional.

Over the course of the whole program you will be applying the education you get in the classroom to real-world projects, both in the construction lab and in the community project such as building houses for Habitat for Humanity. The required internship (many of which are paid) will give you resume-worthy experience and lay a solid foundation for your career after graduation.

You'll also have the opportunity to take the National Association of Home Builder's exam to be a Certified Green Professional (CGP). SMC is one of only seven schools in the country to offer this nationally recognized certification. The CGP designation is a highly distinguished credential that shows a person's qualification to build efficient homes without driving up the cost of construction.

With a construction trades degree, you can fulfill your goals of working for a contractor, running your own construction company, or, with additional schooling, managing corporate construction projects.

What You'll Learn

SMC offers both an Associate in Applied Science and a certificate in Construction Trades Green Technology. The program is built in three phases: certificate phase, associate degree phase, and bachelor's degree phase.

The certificate phase is the 'hands-on' phase in which you will spend one year learning construction techniques and code issues and applying your skills in a community construction project such as building a house for Habitat for Humanity or building cabins for a boy scout camp. You may choose to end your education after attaining the certificate, at which point you will be qualified for work as a general construction worker.

Phase two of the program is the Associate in Applied Science in Construction Trades Green Technology. During this phase, you'll learn the science behind construction techniques and the business aspects of contracting. The associate degree qualifies you for jobs as a contractor, safety inspector, or crew leader.

The optional third phase is transferring to Ferris State University or another four-year institution for a Bachelor of Science in Construction Management. A bachelor's in construction prepares you for commercial work as project superintendents, project managers, project engineers or owner's representative.

View the curriculum guide for the Associate in Applied Science in Construction Trades Green Technology.

View the curriculum guide for the Certificate in Construction Trades Green Technology.

What Can I Do With a Construction Trades Green Technology Degree?

Graduates of this program will be able to build, inspect, repair, and weatherize structures. They will be prepared for a variety of positions in the construction industry.

Careers and Salaries

| Career Option | Salary |
| --- | --- |
| Carpenter: | $48,330 |
| Construction and Building Inspector: | $60,710 |
| Construction Equipment Operator: | $48,160 |
| Construction Laborer: | $36,000 |
| Construction Manager: | $95,260 |
| Drywall and Ceiling Tile Installer: | $47,360 |

2019 median pay. Source: The Bureau of Labor Statistics.
Free Tuition for Michigan Adults
Michigan Reconnect is a State of Michigan program offering free community college tuition to qualifying residents ages 25+. Learn more and see if you qualify here.
Bachelor's Degree Option
This degree transfers well to Ferris State University's main campus for a bachelor of science in construction management. The curriculum may be adapted for transfer to other institutions as well.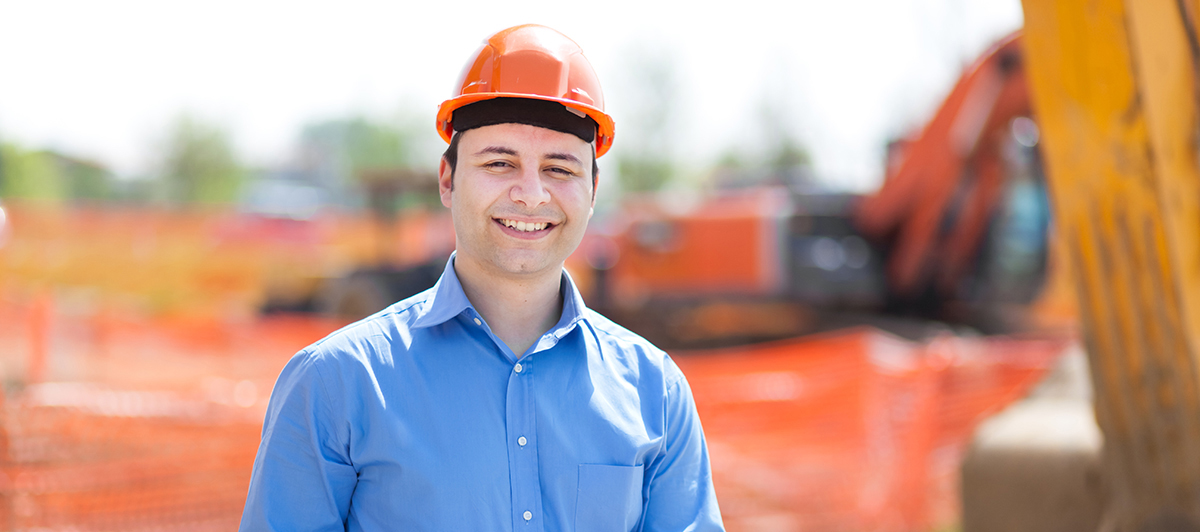 School of Advanced Technology Overview
School of Advanced Technology Video
Watch More