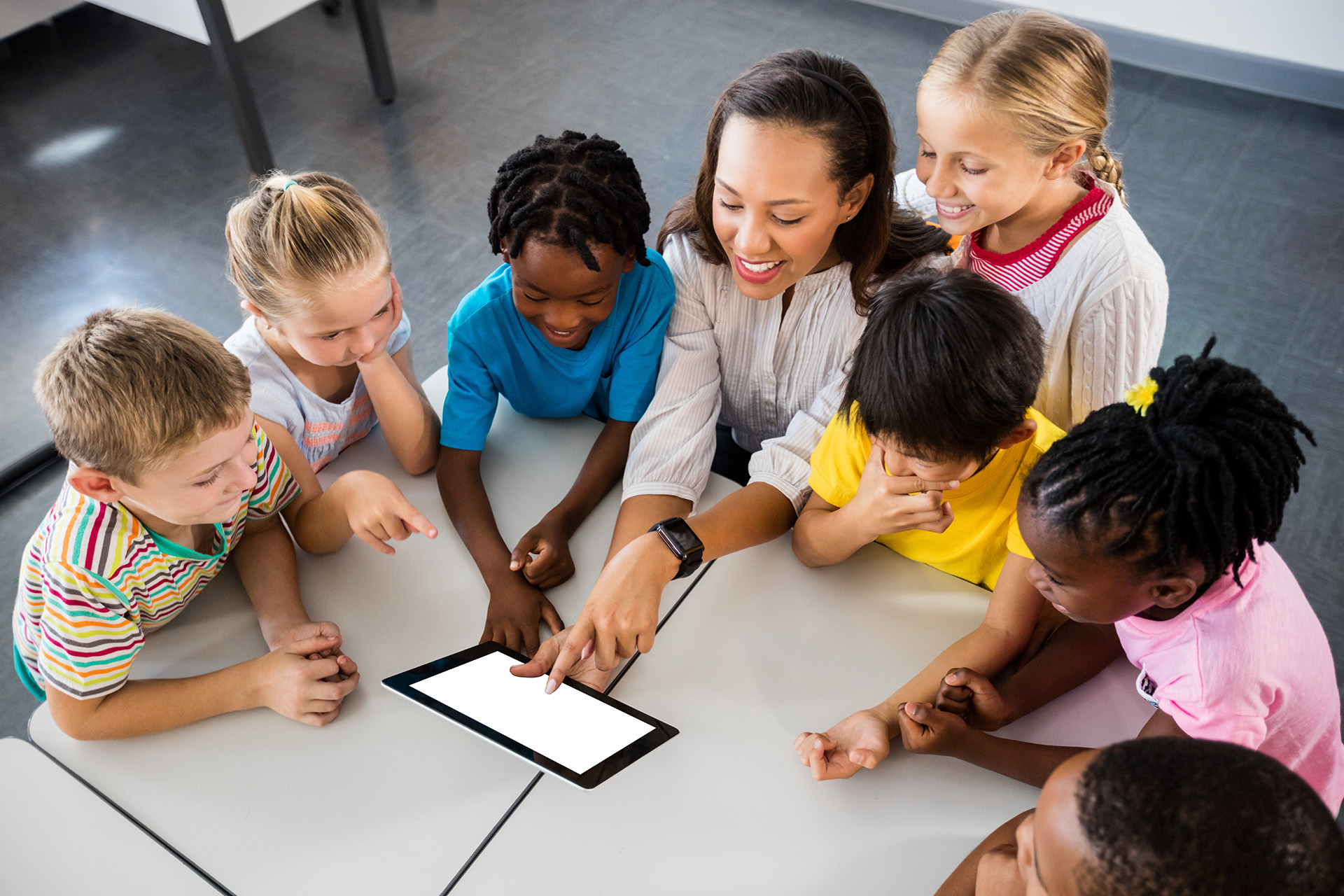 Early Childhood Education
Early Childhood Education
Develop your expertise as an early childhood professional with both thorough classroom instruction and meaningful experiences in the field.
Whether you want to nurture young minds as a preschool teacher or run a child care facility, the early childhood degree will equip you to reach your goals.
About the Degree

Experience is the best educator. That's why the early childhood program is full of opportunities to engage in the field, apply classroom knowledge, and work with kids.

With this major, you'll develop a comprehensive understanding of early childhood development from birth to preschool. In your first semester, you'll get an introduction to the basics of early childhood education, psychology, and teaching, learning about teaching ethics, culture, human behavior, personality, emotion, and how to create appropriate environments.


In following semesters, you'll dive even deeper into the principles of early childhood education, exploring physical, social, emotional, cognitive, and language development; the impact of family relationships on development; methods of effective discipline; and diversity and disabilities in early childhood. You'll practice designing curriculum for effective, progressive development and develop skills for listening and talking to children. With a course in program administration, you'll learn the practical aspects of operating a facility, including budgeting, developing an environment, standards of quality, safety and nutrition, hiring, leadership, and supervision. You'll also research issues in early childhood education such as child abuse, parent rights, high-risk children, and advocacy.


You'll gain field experience from semester one. Nearly every course will require you to interact and observe in a childcare setting, and a required 192-hour internship ensures you'll graduate with maximum experience. An on-campus Head Start early childhood center and a partnership with the YMCA of Greater Michiana's birth-to-preschool program provide even more opportunities for observation and experiential learning.


You'll graduate equipped to care for infants, teach a preschool classroom, run a childcare facility, and more.


This program is offered on both the Dowagiac and Niles campuses.


This is a two-year degree program designed for immediate employment in the field or for transfer to a four-year school for a bachelor's degree. Popular transfer schools include Central Michigan University and Indiana University South Bend, and we continue to build partnerships with four-year schools that offer teacher's certification. This program is especially helpful for laying foundations that will meet the Michigan Department of Education's soon-to-be-revised teacher certification structure. After transferring to a bachelor's program, you'll be able to pursue the structure's birth-to-pre-K certification and pre-K-to-3rd-grade certification.

You can also use the early childhood degree as a minor in Ferris State University's elementary education bachelor's degree program on SMC's Dowagiac campus.

What You'll Learn
What Can I Do With a Early Childhood Education Degree?

Early childhood education is the care and teaching of children from birth through preschool. Graduates may find employment in child care facilities or preschools. Duties may include supervising a classroom, developing age-appropriate curriculum, teaching developmental concepts, caring for children's basic needs, communicating with parents, and more.

Careers and Salaries

| Career Option | Salary |
| --- | --- |
| Preschool Teachers: | $30,210 |
| Preschool and Childcare Center Directors: | $47,310 |
| Teacher Assistants: | $29,360 |
| Childcare Workers: | $27,490 |

2021 median pay. Source: The Bureau of Labor Statistics.
Bachelor of Science in Elementary Education
Earn a bachelor's degree in elementary education on SMC's Dowagiac campus through our partnership with Ferris State University. The early childhood degree can be used as a minor in the program.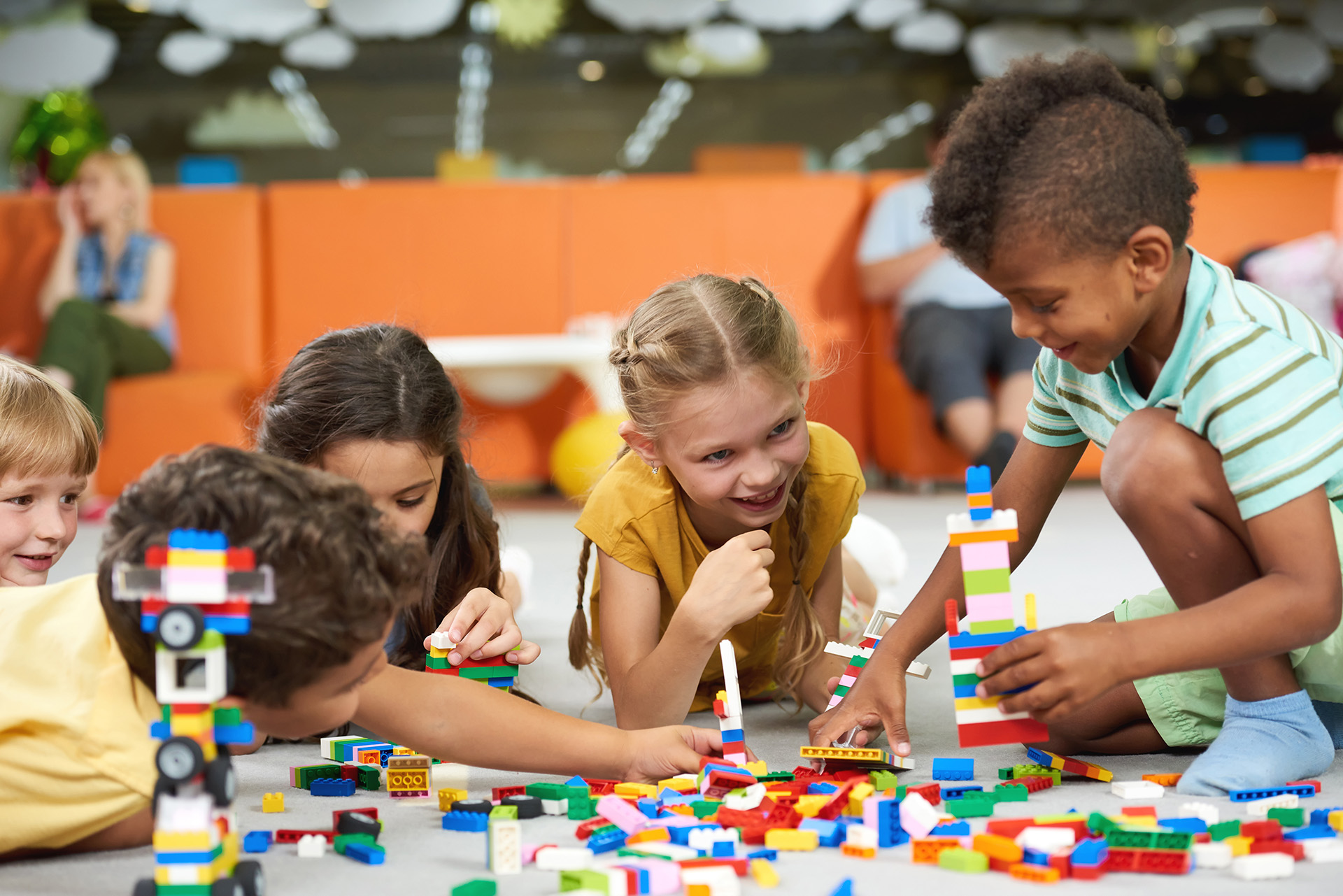 Frequently Asked Questions
Do you offer online classes?

We offer online-hybrid courses, which combine in-seat and online learning. In hybrid courses, students meet on-campus once per week or less (in some cases only a few times throughout the semester) while the rest of the coursework is completed online. Hybrid courses offer the convenience of online learning as well as the benefits of meeting with instructors and classmates in-person, and students typically have better success rates in hybrid courses than in fully online courses.

Will I be able to do the program while keeping my job in childcare?

Many students in this program are already working in childcare settings and are able to manage work and school quite well. We offer multiple cohort options and try to schedule courses around the general work schedules of those students.