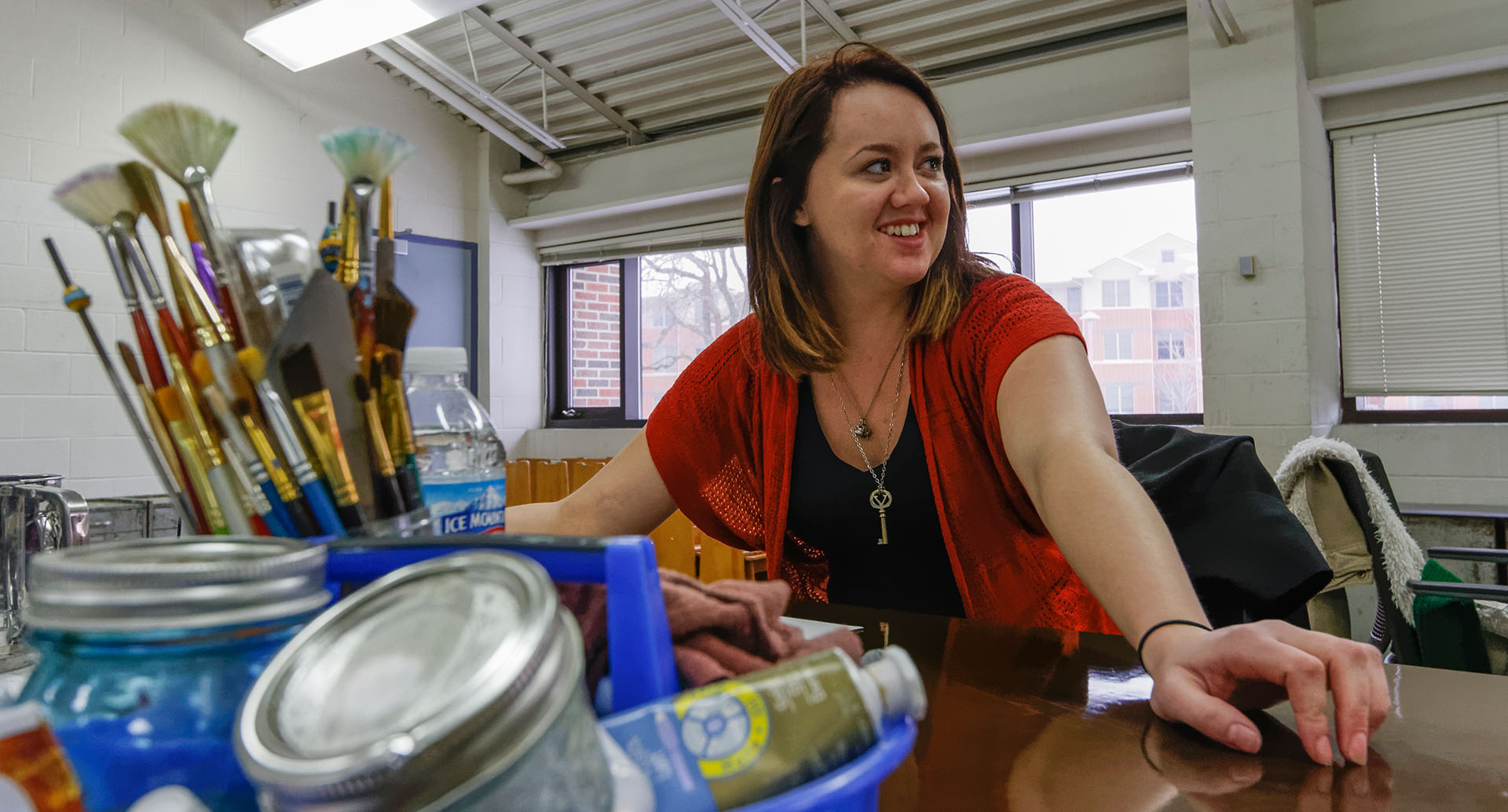 Visual Arts
Explore the arts, learn new techniques, and enrich your proficiency as an artist with a degree in visual arts from Southwestern Michigan College.
With hands-on, studio-based courses balanced with quality instruction in art theory, the visual arts degree will prepare you for advanced studies in related fields.
About the Visual Arts Degree

Whether your passion lies in painting, drawing, or photography, the visual arts degree provides a space to improve your skills and deepen your knowledge of the arts.

As a visual arts student, you will take introductory courses in two dimensional design and drawing, developing your visual literacy and observational skills. You'll explore three-dimensional problem-solving, learning about visual communication and conceptualization. You'll explore materials, methodologies, and processes, including the new world of digital art and design. With two courses in art history, you will develop a deep knowledge of the evolution of art from prehistory to the modern world, examining cultural developments and how art reflects a transforming society. Courses employ demonstrations, critical dialogue and research, challenging you to engage in art in new ways. The curriculum provides room for many elective courses so that you can specialize in the medium you choose and develop your skills.

Throughout the program, you'll also complete the general education courses required by most universities so that you transfer ready to dive into the advanced art courses you care about.

Outside the classroom, you'll have opportunities to be exposed to art and interact with career artists in the on-campus art gallery.

The associate in arts in visual arts is a two-year degree designed to transfer to universities for a bachelor's degree in related fields.

A number of sources of financial aid are available, including talent scholarships.

What You'll Learn/Courses and Curriculum
What Can I Do With a Visual Degree?

A degree in visual arts can lead to careers as an art teacher, art director, museum art collector, professional artist, and more.

Careers and Salaries

| Career Option | Salary |
| --- | --- |
| Archivists, Curators and Museum Workers: | $53,420 |
| Art Directors: | $105,180 |
| Craft and Fine Artists: | $53,140 |
| Fashion Designers: | $76,700 |
| Interior Designers: | $61,590 |

2022 median pay. Source: Bureau of Labor Statistics
Watch More
Learn more about visual and performing arts programs at SMC!