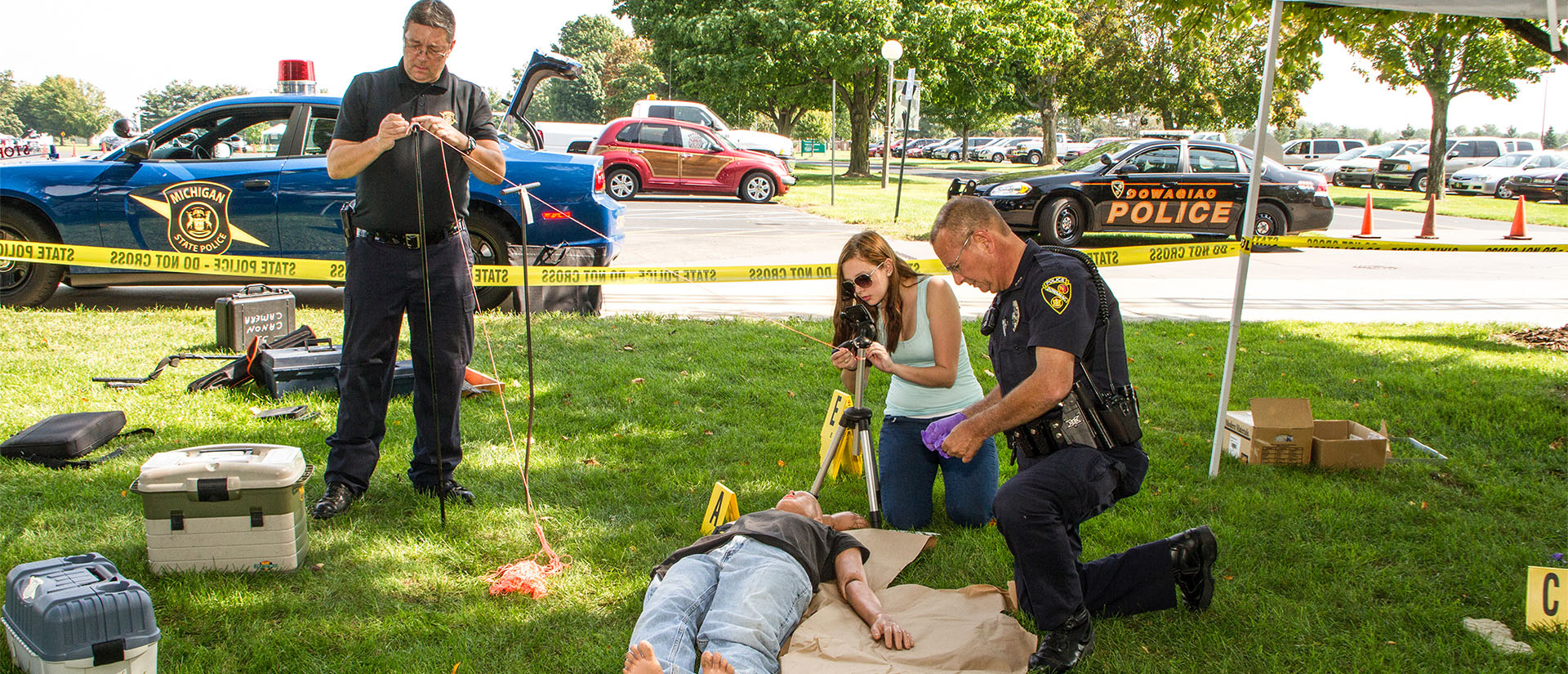 Criminal Justice
Hands-on training. Real-world experiences. Relationships with industry professionals. You'll get it all with a criminal justice degree from Southwestern Michigan College.

Whether you want to go into law enforcement, investigation, forensics, or use your degree as a stepping stone to law school, the criminal justice degree will prep you with the subject-matter expertise and practical training you need to pursue your goals with confidence.
About the Degree

Hands-on experience is a center point of the program, providing a means to solidify the knowledge gained in the classroom.

In the criminal justice program, your classes will combine thorough instruction, in-class exercises, interactions with CJ professionals, and real-world experiences to provide a strong introduction to the criminal justice field.

You'll learn about the U.S. legal system, criminal law and justice, and law enforcement. You'll develop an understanding of the criminal psyche, exploring psychology and human behavior, environmental influences, the role of substance abuse, disorders, and treatments. You'll examine the dynamics involved in conflict management specific to corrections and research issues facing the legal system. All your courses will be taught by experienced, advanced legal professionals and may include presentations by local law enforcement in SWAT, K9 drills, and other training scenarios. You'll graduate with a strong understanding of criminal justice principles and the ability to communicate effectively in the field.

As a CJ student, you'll have the opportunity to participate in the criminal justice honor society, the criminal justice club, and our winning SkillsUSA team.

The criminal justice degree is a two-year degree designed for either immediate employment or to transfer to complete a bachelor's degree at Ferris State University. It can also be adjusted for transfer to other four-year institutions for a bachelor's degree in forensics, law, criminal justice, and related areas. The CJ degree is offered on the Dowagiac campus, and the corrections, probation, and parole track is offered in an evening program format on the Niles campus.

What You'll Learn/Courses and Curriculum
What Can I Do With a Criminal Justice Degree?

With the associate degree, you will be equipped for positions in law enforcement, courts, corrections, dispatch, security, and related fields. With an advanced degree, you may qualify for advanced positions in law enforcement or for work in forensics, investigation, or law.

Careers and Salaries

| Career Option | Salary |
| --- | --- |
| Police and Detectives: | $69,160 |
| Correctional Officers: | $49,610 |
| Lawyers: | $135,740 |
| Private Detectives and Investigators: | $52,120 |
| Probation Officers: | $59,860 |
| Forensic Science Technicians: | $63,740 |

2022 median pay. Source: The Bureau of Labor Statistics.
Bachelor's Degree Option
Earn a bachelor's degree in criminal justice on our Dowagiac campus through our partnership with Ferris State University. SMC CJ programs are designed to transfer into Ferris programs, saving you time and money.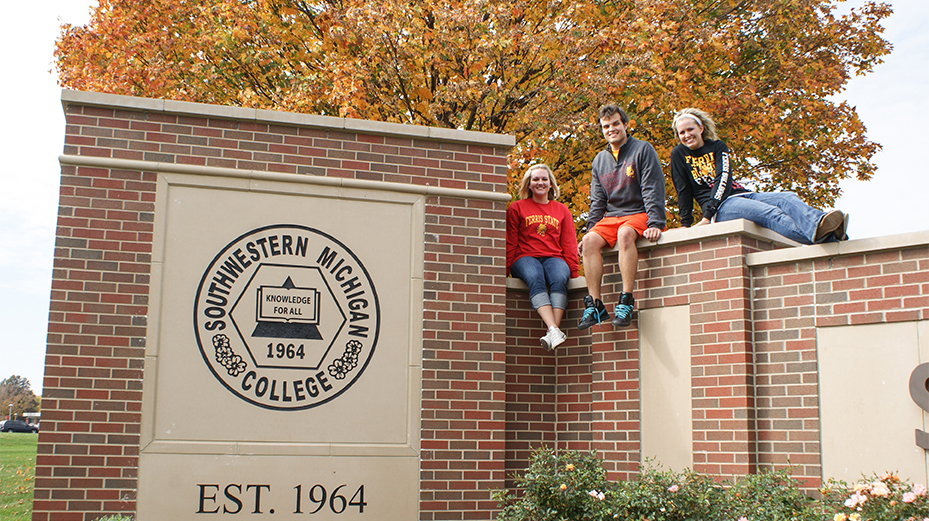 Evening Options
The Corrections, Probation, and Parole track is available in an evening program format, so that you can balance your family and work while earning your degree.

Clubs and Honors Societies
CJ Club
Join the CJ Club to be introduced to professionals employed in the criminal justice system, from local, state and federal law enforcement, the prosecutor's office, adult and juvenile corrections and others.
Sigma Mu Chi
Sigma Mu Chi is SMC's chapter of Lambda Alpha Epsilon, the international honor society of the American Criminal Justice Association. It seeks to promote relationships among graduates of police schools, research projects in the field and a better public understanding of police organizations among other goals.