Certified Nursing Assistant
Certified Nursing Assistant (CNA)
Start your career caring for those who need it most with a Nursing Assistant (CNA) credential from Southwestern Michigan College.
About the Program

This program is a one-class certificate program that will prepare you to work as a certified nursing assistant (CNA).

In this program you'll learn how to provide basic care for a variety of clients, including those in long-term care facilities, hospitals, and client homes. CNAs help the clients perform activities of daily living, such as bathing and dressing, preparing meals, and other essential tasks. CNAs also take and record the client's blood pressure, temperature, heart rate, breathing pattern, and weight. CNAs often spend the most time with clients. which allows the client and the CNA to establish meaningful relationships.

Upon completion of the program, you'll be eligible to complete the nurses' aide certification exam.

What You'll Learn/Courses and Curriculum
What Can I Do With a Certified Nursing Assistant (CNA) Credential?

CNAs provide crucial support to healthcare teams by assisting with basic tasks such as making beds; dressing, feeding and bathing patients; helping patients walk; and measuring vital signs. They are often employed in nursing homes and home health care agencies.

Careers and Salaries

| Career Option | Salary |
| --- | --- |
| Certified Nursing Assistant: | $30,390 |

2021 median pay. Source: The Bureau of Labor Statistics.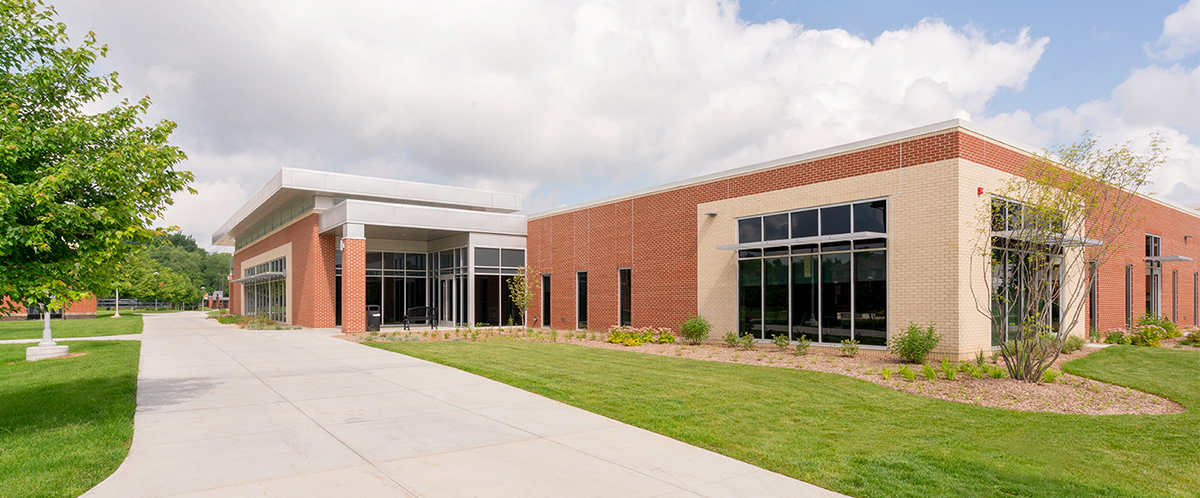 Facilities
The Nursing and Health Education Building reopened in 2019 following a $9.6 million renovation. It is equipped with state-of-the-art skill and simulation labs to train students for real-world scenarios.
SEE MORE IMAGES OF THE COLLEGE