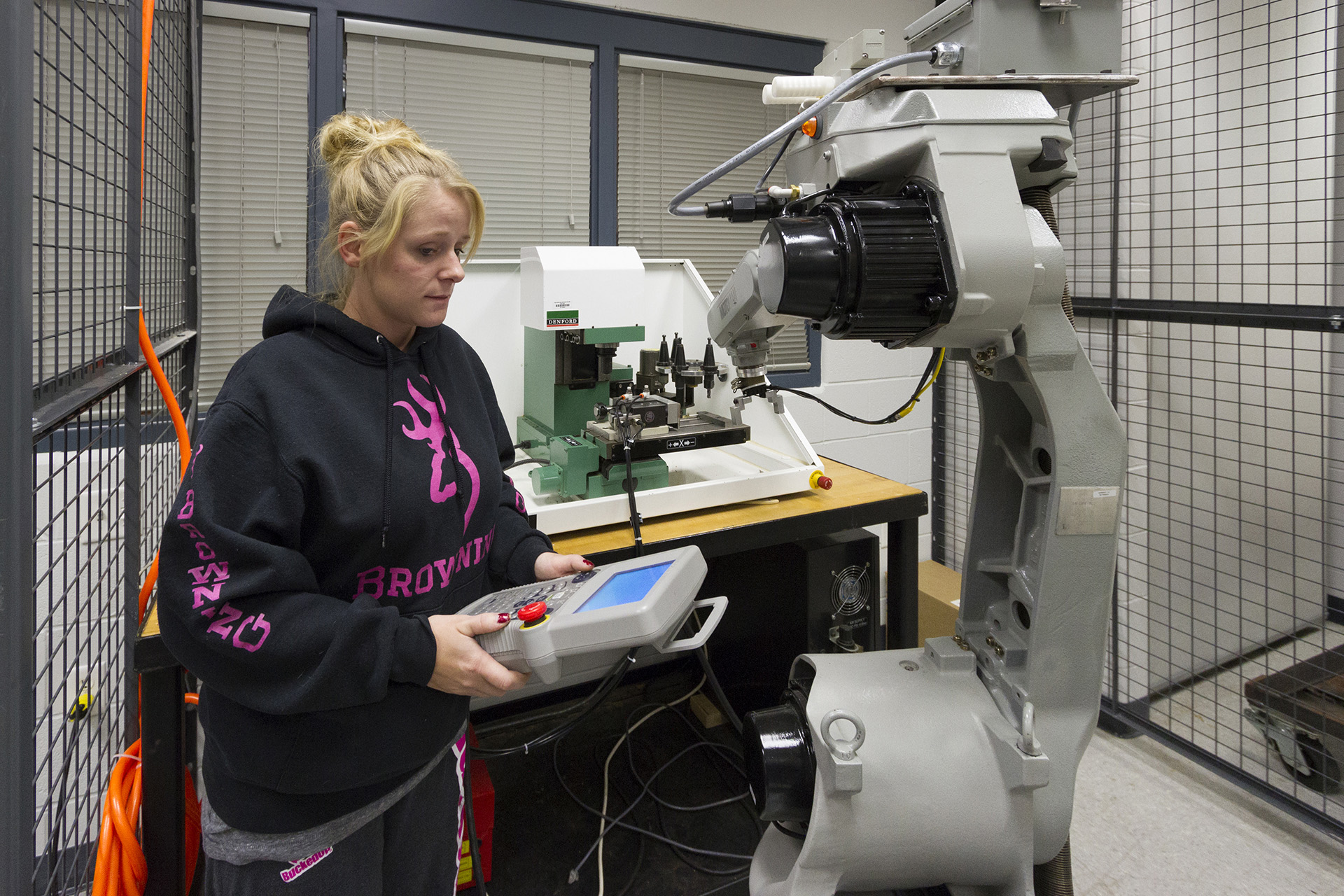 Robotics Degree
Develop the skills you need to thrive in the high-demand field of robotics and automation!
The robotics program at SMC can lead to a stable and fulfilling career that combines future-focused know-how in automation with technical skills in electronics, welding, and more.
About the Robotics Degree

Hands-on learning is the defining feature of the robotics program. From day one you'll be working on real manufacturing equipment, including live industrial robots, Fanuc robots, Human-Machine Interface (HMI), and Programmable Logic Controllers (PLC).

You'll begin the program by learning the fundamentals of electricity and motor controls before moving on to advanced studies in programmable logic controllers, hydraulics and pneumatics, microprocessors, welding, and more. You'll learn how to diagnose and maintain complex integrative systems, all the while gaining practical experience accomplishing the tasks you'll encounter on the job like wiring, running plumbing, and programming machines.

Finally, you'll cap off your experience with an internship at a local manufacturer, which often leads to job offers. You'll graduate fully equipped to install, maintain, and repair robotic manufacturing equipment.

If you're interested in a bachelor's degree (advisable if you'd like to work in management), this degree transfers well to Ferris State University's Electrical/Electronics Engineering Technology program and can also transfer to other universities.

The robotics program is offered on the Niles Campus.

SMC offers both an Associate in Applied Science and a Certificate in Robotics. The certificate will equip you with the skills you need for employment. The associate degree will also prepare you for employment, but it builds on the certificate courses by adding the general education classes that will position you for advancement and further studies.

What You'll Learn
What Can I Do With a Robotics Degree?

Manufacturing is no longer marked by the grimy, laborious work of the past. Today, much of the manpower has been replaced with machines. With this evolution comes the need for highly skilled workers capable of designing, running, and maintaining these automated manufacturing systems.

Robotics is the building, programming, operating, and maintaining of robotic manufacturing equipment. A robotics engineer unites electrical, mechanical, telecommunications, and computer engineering to create a simpler, more economical, and reliable manufacturing system.

Robotics and automation are growing fields, and skilled workers are in high demand. Regionally, there are many positions available for students immediately upon graduation with starting wages that can range from $52,000-$70,000. Faculty have strong relationships with local companies and are able to connect students with these employers.

Careers and Salaries

| Career Option | Salary |
| --- | --- |
| Electro-mechanical Technicians: | $60,360 |
| Mechanical Engineering Technicians: | $60,460 |

2021 median pay. Source: Bureau of Labor Statistics
Learn More
SMC School of Advanced Technology
WATCH MORE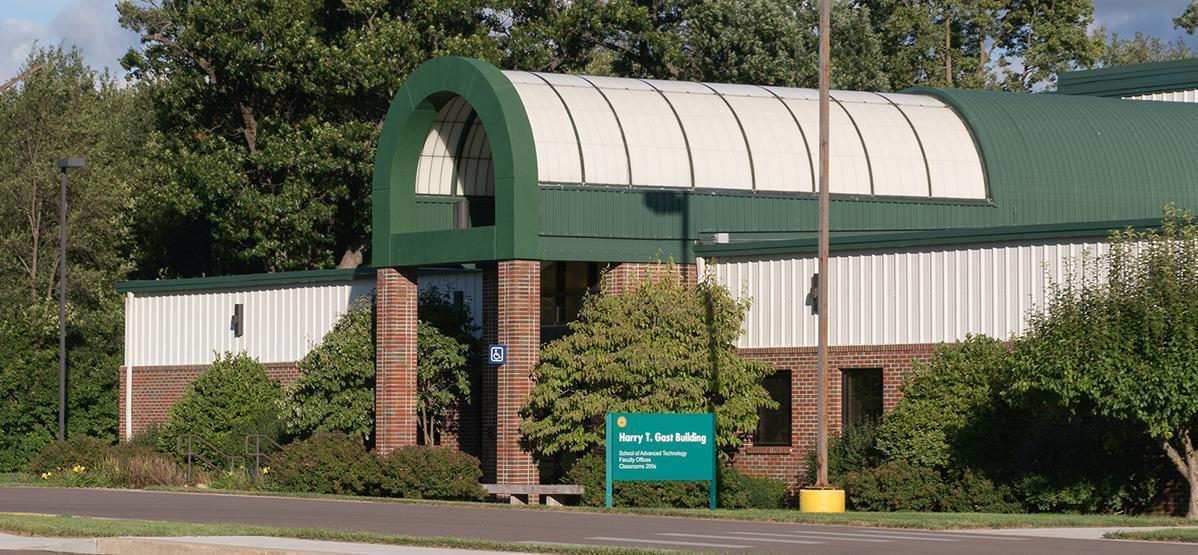 Train on the Newest Technology
In 2020, the robotics lab was updated with four new advanced training stations on which you can develop Programmable Logic Controller (PLC), Human-Machine Interface (HMI), and Variable Frequency Drives (VFD) programs. The new stations are connected to the older stations, allowing you to simulate networked manufacturing equipment and equipment troubleshooting. You'll learn both new and old software so that you can easily move between systems as you'll likely do on the job.