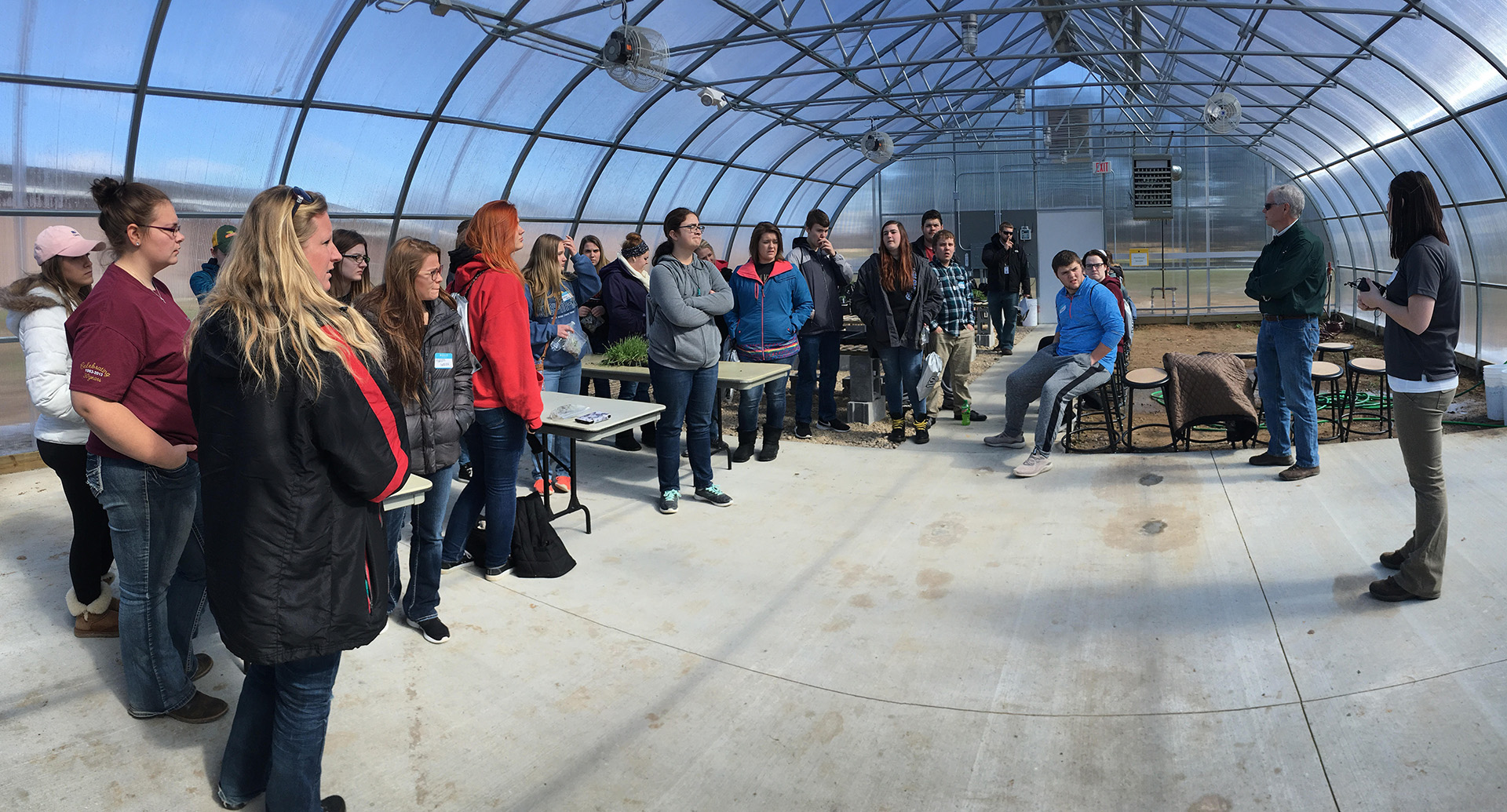 Michigan State University
Michigan State University at SMC
Earn a Michigan State University certificate right here at SMC!
SMC has partnered with Michigan State University's Institute of Agricultural Technology to bring MSU's world-renown agricultural education to southwest Michigan.
In these programs, you'll take both SMC and MSU classes to earn an MSU certificate while also working toward an associate degree. SMC classes (31 credits worth) are recognized by MSU for the completion of the certificate, thus significantly lowering the overall cost of the program.
Most courses in these practical, hands-on programs are taught on-site by MSU faculty and highly qualified industry leaders using campus resources including MSU labs, greenhouses, and farms. Other courses are taught by SMC faculty or are offered online. An industry-related professional internship is required, giving you the opportunity to apply what you've learned in the classroom and build connections with employers.
About the Degrees and Certificates
Choose from one MSU certificate and one SMC agricultural degree. SMC degrees transfer completely to Michigan State University and may also transfer to other Michigan universities.
MSU CERTIFICATES

Agricultural Operations

The Agricultural Operations program allows you to customize your educational program to fit your personal career goals. This program has two main areas of study—agronomy and agribusiness. The combination of technical and agribusiness skills prepares graduates for a variety of related career fields.

Academics

You will take courses in plant pathology, soil and crop science, entomology, irrigation, and water resource protection. You may also take courses in crop scouting, agriculture regulations and compliance, and using GPS and GIS technology in the field.

Job Opportunities

Employment in agriculture is expected to grow 14-20% in the next five years. Southwest Michigan's diversity lends itself especially well to employment and career growth for students who have training and educational preparation.

Graduates work as field crop scouts, consultants, and technicians.

A number of scholarships are available for returning agricultural operations students through MSU's Department of Plant, Science and Microbial Sciences. Browse possible scholarships online.

Fruit and Vegetable Crop Management

The Fruit and Vegetable Crop Management certificate prepares you to work in orchard and vegetable production settings along with other allied horticultural positions in consulting and sales.

Academics

You will study soil science, irrigation, pruning methods, entomology, and plant pathology, along with regulations compliance and safety. Elective courses in tree fruits, small fruits and vegetable production, along with greenhouse or organic farm management complete the certificate program.

Job Opportunities

Job opportunities in the area include working in orchards, greenhouses and vegetable farms as supervisors and assistant growers or as scouts or sales representatives for agricultural supply and management companies.

A number of MSU and external scholarships are available for returning students. Browse possible scholarships online.

SMC ASSOCIATE DEGREES
Get Ahead
Michigan high school students who have completed the state-approved Agriculture, Food and Natural Resources Education Program in their schools and have received the State FFA degree may receive six MSU college credits toward the completion of a MSU certificate. More information can be found on MSU's website.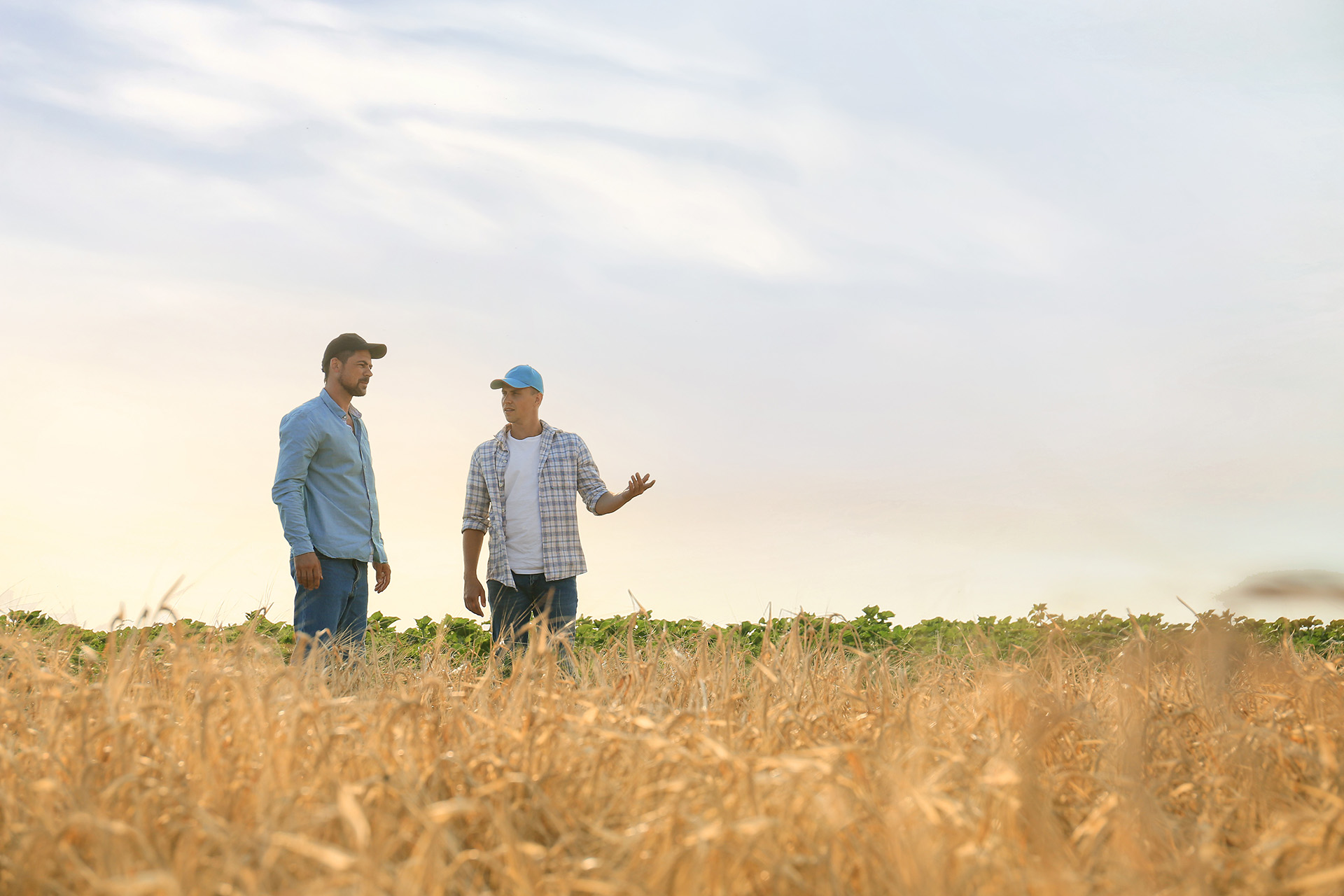 MSU Student Benefits
Students are considered MSU students and have full access to academic support services, health services, and library services.
SMC ag students who complete the MSU certificate receive preferential admittance to SMC.
Financial Aid and Scholarships
The MSU/SMC partnership makes earning a MSU certificate more affordable, as students are able to take SMC courses—and pay SMC's low tuition rate—for a portion of the program. MSU courses are charged at MSU's tuition rate.
Scholarships and financial aid are also available.
SCHOLARSHIPS
SMC awards ten $2,500 scholarships each year to students who have been involved in FFA or an agricultural program through the Edward A. Guse Agricultural Scholarship.
The George Wuszke Memorial Agricultural Scholarship awards $1,000 to two qualified students in an MSU IAT program at SMC.
MSU also offers scholarships for Agricultural Operations certificate students.
Learn More
Fruit and Vegetable Crop Management