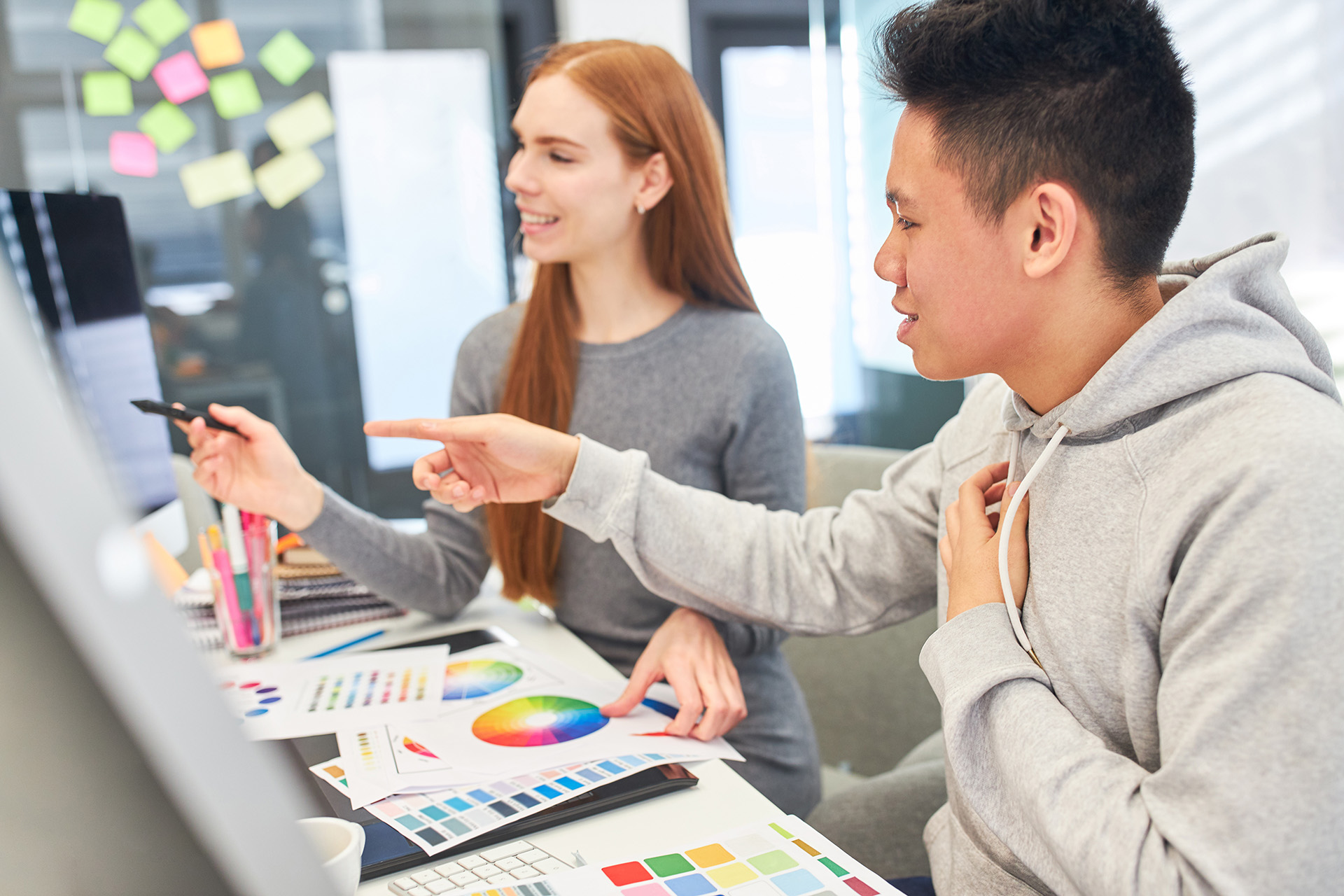 Graphic Design Technology
Graphic Design Technology
SMC's graphic design technology degree provides two paths, one that takes you directly into the workforce and another that is transferable to a four-year university. It also offers in-depth design theory instruction using industry standard equipment and design applications. You also get to hear from area design industry leaders. The graphic design program provides a solid foundation for excelling in graphic design whether in agency work, art direction, freelancing, or any other role in this rapidly expanding profession.
About the Graphic Design Technology Degree

Graphic design goes beyond art. While it does require an understanding of artistic basics like color theory, perspective, and hierarchy, it is also closely related to the ever-evolving world of communication, current technology, and design applications. The graphic design program at SMC will equip you with all those skills and more.

SMC offers an associate in applied science degree. This program features practical, hands-on courses that develop knowledge and skills in art theories, typography, design, and publishing. You'll learn interactive web design and create your own site. A course in small business management will prepare you with the skills you need for freelancing and a required internship will provide experience to strengthen your resume. The program also includes the general education courses required by most universities, so you can easily transfer to a four-year university.

A number of sources of financial aid are available, including talent scholarships.

What You'll Learn/Courses and Curriculum
What Can I Do With a Graphic Design Technology Degree?

Graphic designers create graphics and design page layouts for print, animation, and digital uses. They may work for ad agencies, corporations, or as freelancers. Since graphic design is needed in most industries, designers can usually find employment in an area that interests them. Examples include health care, higher education, manufacturing, and media.

Careers and Salaries

| Career Option | Salary |
| --- | --- |
| Graphic Designers: | $57,990 |
| Multimedia Artists and Animators: | $98,950 |
| Art Directors: | $105,180 |

2022 median pay. Source: Bureau of Labor Statistics
Watch More
Learn more about visual and performing arts programs at SMC!