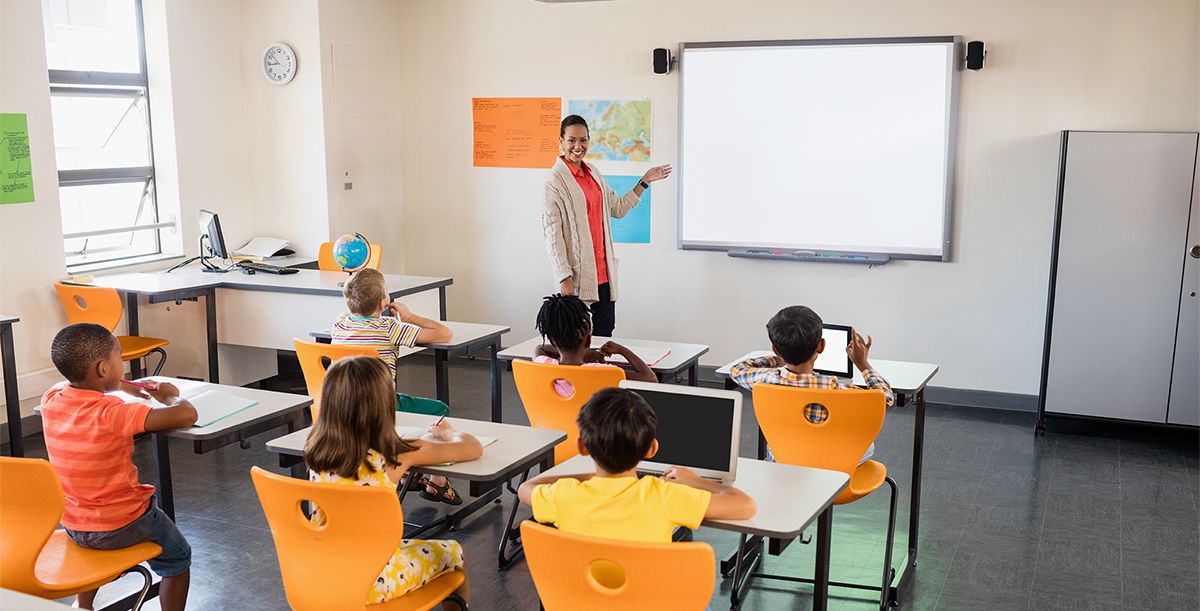 Elementary Education
Earn your degree in elementary education at Southwestern Michigan College to save thousands.

If you want to help shape young minds and delight in seeing students grasp challenging concepts, the elementary education program will prepare you with the skills needed to do just that.
About the Elementary Education Degree

Teachers fill one of the most important roles in society, nurturing the next generation of doctors, mechanics, policy makers, parents, and others who keep the world running.

This program lays the groundwork for further studies in elementary education. You'll gain an introduction to the courses covered by elementary school teachers, including science, history, art, music, and math. You'll learn math and music principles as they relate to elementary instruction and explore the creative process and children's literature. All the while, you'll also complete the general education courses required by most degree programs, so you transfer ready to jump into advanced studies in the fields you care about.

This is a two-year degree designed to transfer for a bachelor's degree in elementary education. It is available in two tracks.

The general track prepares you to transfer to nearly any school in the country. It can serve as up to the first two full years of a bachelor's degree in elementary education. Popular transfer schools include Central Michigan University and Indiana University South Bend, and we continue to build partnerships with four-year schools that offer teacher's certification. This track is especially helpful for laying foundations that will meet the Michigan Department of Education's soon-to-be-revised teacher certification structure. After transferring to a bachelor's program, you'll be able to pursue the structure's birth-to-pre-K certification and pre-K-to-3rd-grade certification.

The Ferris transfer track allows you to complete a full bachelor's degree in elementary education on SMC's Dowagiac campus through Ferris State University. In this track, you'll take SMC classes for the first two years to earn an associate degree in elementary education, and then take a combination of Ferris classes and additional SMC classes to earn a bachelor's degree in elementary education from Ferris State University.

What You'll Learn/Courses and Curriculum
What Can I Do With an Elementary Education Degree?

After transferring to complete a bachelor's degree and obtaining certification, you'll be equipped for employment in any educational setting in Michigan requiring certification in birth through 3rd grade, including as an elementary teacher, and as an elementary teacher in Indiana.

Elementary teachers may work in public or private schools and teach all subjects in kindergarten through fifth grade. They may also teach minor subjects in 6-8th grades.

Careers and Salaries

| Career Option | Salary |
| --- | --- |
| Kindergarten and Elementary School Teachers: | $61,620 |
| Preschool Teachers: | $35,330 |

2022 median pay. Source: The Bureau of Labor Statistics.
Bachelor's Degree Option
Earn a bachelor's degree in elementary education on SMC's Dowagiac campus. Ferris State University's elementary education program provides a balanced blend of theory and practice, with 570 hours in a variety of field-based experiences. A background in state-of-the-art educational technology prepares students to integrate computer technology into instruction.